Payments are undergoing a revolution in both the emerging and developed markets. Apple, Facebook, Google and Amazon (the "bad boys" of the technology world) are changing the rules of the game.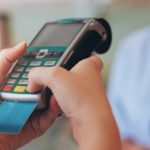 According to Forbes traditional banks in developed markets are facing a "triple threat": Apple, Samsung and "the others." And these players are generating technological changes at such a fast pace that no consumer can help noticing them. In this new context, traditional banking must prepare its counter-attack.
BBVA Compass, for example, signed an agreement with the technology platform Dwolla so that all of the bank's customers can use the U.S. startup's network in real time to carry out transfers. This agreement will guide BBVA's digital transformation so as to respond to new consumer habits – customers wish to make payments in real time 24x7.
As for emerging markets, the interoperability of "mobile" money is taking giant steps forward since it was first launched in Tanzania. As a result, there has been a rise in financial inclusion, an improvement of the customer's life by streamlining banking activities and transactions and an increase in speed and convenience during their day-to-day routine.
Forbes stresses the success of interoperability in developing markets in Africa. Interoperability reached Africa in 2014 with a pioneering agreement between Tigo, Airtel and Zantel, a collaboration which Vodacom has recently joined. With this agreement, Tanzania became the first African market with full interoperability for peer-to-peer mobile money transfers.
Back in Europe, Spanish banks have just invested 100 million euros in the Bizum platform for peer-to-peer payments via a mobile application. This application also makes it possible to make payments in e-commerce retailers as well as contactless payments in physical stores. This project is a reaction to the threat posed by technology giants such as Samsung, Apple, Vodafone Wallet and Orange Cash.