The British magazine Private Banker International of Verdict publishing group named BBVA's Swiss unit as the winner in the 'Outstanding Customer Relationship Service and Engagement 2019' category. The honor recognized BBVA's international private banking model, its global investment offering, and the personalization of its services, all founded on a holistic approach to wealth management.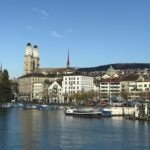 During the ceremony, held on Wednesday in Zürich, members of the jury praised the bank's advisory model, which is based on solutions tailored to each client's individual needs. The jury also stressed the quality of the bank's technological platforms, including the mobile application and online banking channel, specifically developed for private banking clients.
Three years ago, BBVA made enhancements to its model of exclusive personal relationships in order to position itself to anticipate customers' investment and advisory needs.
Alfonso Gómez, CEO of BBVA in Switzerland, was on hand to receive the award, the first of the night. He used the occasion to thank those who have placed their trust in BBVA: "Our clients come first, and this award belongs to them. All our decisions are focused on helping our clients make better financial decisions in order to achieve their goals."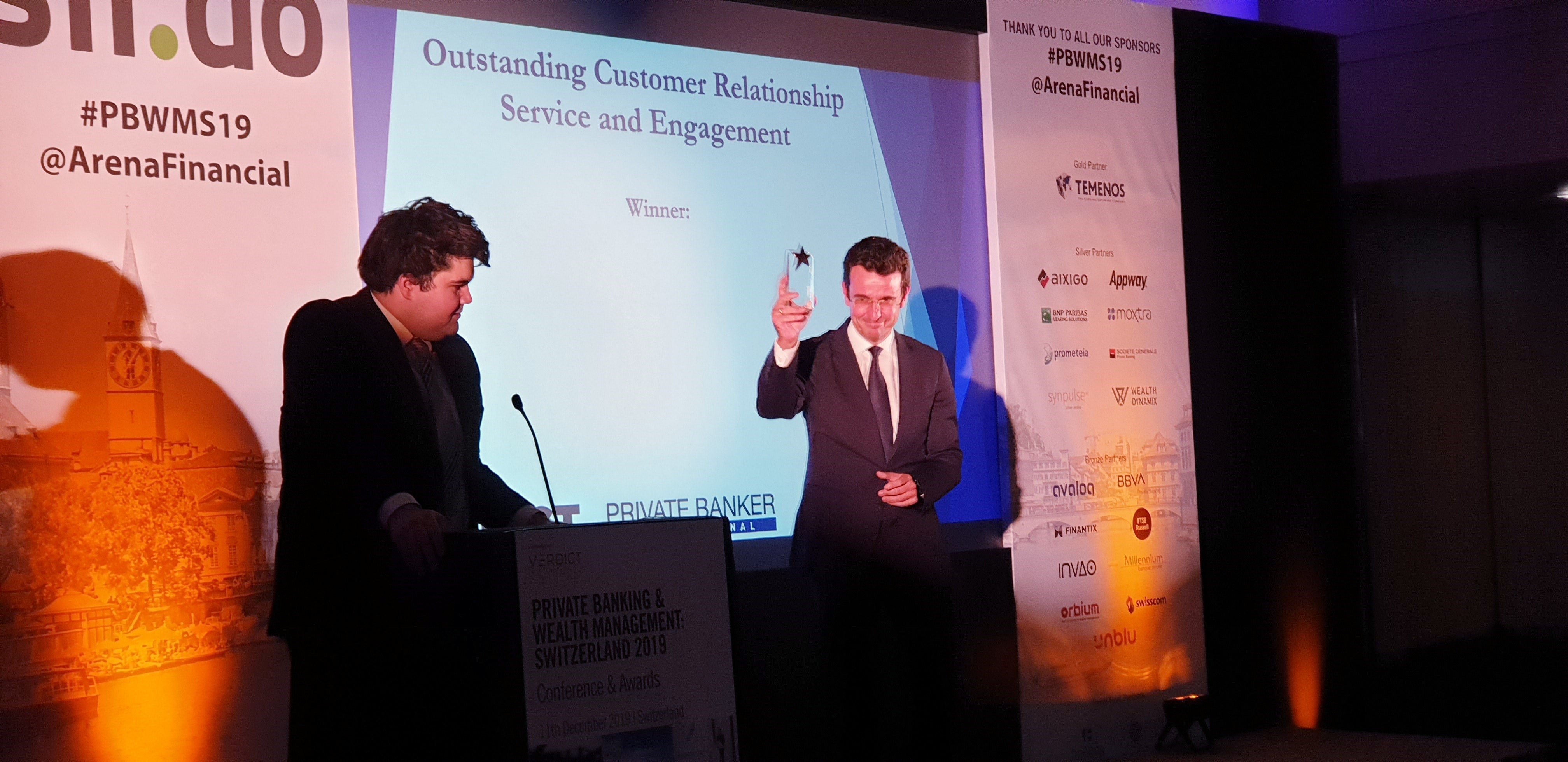 BBVA in Switzerland CEO Alfonso Gómez receives the award in Zürich.
The BBVA executive stressed the Swiss unit's positive performance and the important work undertaken by the employees to ensure that its clients experience the very best of private banking. The award "tops off an excellent year in quality of service."
BBVA was also a finalist in the 'Outstanding Wealth Management Technology Platform in Switzerland' and 'Most Innovative Private Bank / Wealth Manager of the Year' categories.