A new concept of branch office has been implemented in Peru, enabling thousands of customers to enjoy a completely different experience when carrying out their transactions at the branches. The initiative, called Radio BBVA, has not only created a pleasant and different atmosphere in the work space, but also contributes to enhance the quality of service and drive the dissemination of Peruvian music.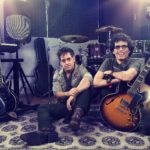 Radio BBVA is a live platform designed to broadcast Peruvian musical talent and to provide information on products and services, teach customers how to complete transactions through digital channels and provide better quality of service.
First, the renowned musicians Pedro Suárez Vértiz and Pelo Madueño made a selection of contemporary Peruvian music from different genres such as jazz, rock, Creole, pop and Afro-Peruvian. They then prepared a special program that provided Peruvian artists with a very powerful dissemination channel at a time when they had fewer traditional spaces for reaching more people.
By mobile banking
This dissemination feature has gained new momentum in March, because users can now listen to Radio BBVA from outside the bank's branch offices by downloading the Mobile Banking app free of charge via Android or iOS.
In an environment where 95% of Peruvian artists are not broadcast on the usual programs of local radio stations, Radio BBVA has managed to reverse this trend and open a space for more than 200 musicians from all genres and cities in the country. The goal as a brand is to continue to offer the highest quality of service at all levels and this aim has been strengthened by contributing to the dissemination of national talent.