There are around 170,000 small and medium sized enterprises (SMEs) in Uruguay. They create more than 60% of jobs and are responsible for more than 40% of the industrial, trade and services sectors' production. The importance of this sector for the country's economy has led BBVA Uruguay to join the regional project 'Camino al éxito' ('The Road to Success'), a program integrated in the BBVA Group's Responsible Business Plan. The main goal is to increase the number of SME customers.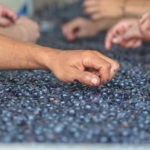 One of the primary objectives of "Camino al Éxito" (The Road to Success) is to position BBVA as a leading SME bank in Uruguay. The proposal consists of a platform with interesting content for SMES, as well as local, regional and global economic data; training opportunities, access to a global community of business contacts and the bank's products and services.
At the local level, the long-term project is designed for Uruguayan SMEs with at least two years of experience in sectors with the greatest growth in the country, annual turnover between $500,000 and $3 million, and the desire to take their business to the next level.
The content has been provided by ORT University professors and will cover business-related topics such as strategy, leadership, project management and evaluation, performance indicators and scorecards. Companies participating in the program have a tutor who accompanies them throughout the different stages.
It is a truly innovative proposal in which the bank provides a tangible benefit that really sets participants apart, says Marcelo Irurtia, Director of Bodega Irurtia, a wine-producing company with more than 100 years of experience, and the winner of the 2016 'Camino al Éxito' (Road to Success).
"This program surpassed my expectations. The teachers were excellent and the class dynamic was really interesting… There was a wide range of topics, all very applicable to reality and the day-to-day of our companies. I think that's what was so exciting for all the participants," said Marcelo Irurtia.
This SME customer felt that the experience in this BBVA program was highly valuable. He has applied it to his company's business and it has helped him with decision-making.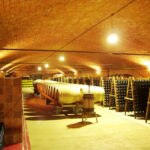 Bodega Irurtia, a wine-producing company and the winner of the 2016 'Camino al Éxito' (Road to Success).