Rocambolesc is an ice cream parlor that conjugates the spirit of the Roca brothers and a story that, one step at a time, has moved through the streets of Gerona to become another nugget of folk wisdom. Today, Rocambolesc is an inextricable part of the spirit of El Celler; metaphorically, that is, because despite being based on separate location, their souls and purpose are still intrinsically linked.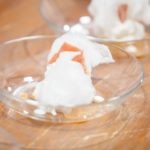 However, to understand it, we need to go back to the days when Jordi Roca joined his brothers at El Celler de Can Roca. It was then that the traditional yogurt dessert cart disappeared and paved the way for some of the most spectacular confectionery experiences that we've had the chance to savor.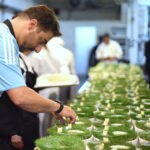 Currently, nobody doubts that Jordi Roca is one of the world's best pastry chefs but, after his apprenticeship and consolidation phases, the disappearance of the traditional cart left a bitter aftertaste at El Celler de Can Roca.
The impossibility of letting that happen (and much less letting it perpetuate) is what drove the Roca brothers - and Jordi in particular - to set out to sweeten the afternoons of the passers-by treading the streets of their hometown with an ice cream cart. Local regulations forced the brothers to park the cart inside a commercial space; and that is how Rocambolesc was born.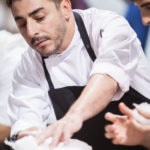 Rocambolesc as a business idea
From the outside, the fantasy colors and shapes are reminiscent of the aesthetic of the chocolate factory that the protagonist is invited to visit in Roald Dahl's classic (Charlie and the Chocolate Factory); vintage, colorful, industrial.
Rocambolesc becomes a somewhat peculiar ice cream parlor, boasting a variety of ice cream and formats (cones and cups of all shapes and sizes, and over thirty six flavors…). But there is a key element that makes it different and explains its success: Another window offering a glimpse into the intricacies of El Celler de Can Roca and its sweetest side.
Visitors are granted the opportunity to indulge in dozens of proposals that change with the season - such as sweet bread rolls or the ice cream muffins that delighted customers last year - or enjoy some of the desserts that El Celler offers at home.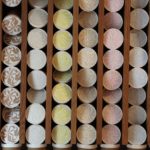 The influence of Jordi Roca's hand is evident behind the project. Out of the three brothers, Jordi is the one that rides his bike and drops by the parlor more frequently, to just enjoy a scoop of ice cream or spend a couple of hours with the staff and customers.
Besides cones and cups of artisan ice cream, visitors can also enjoy hot ice cream, escape from Rocambolesc carrying several jars of candy under their arm, or find the famous lactic amb dolç de llet (dairy dessert with sweet 'dulce de leche' caramel).
So, what is Rocambolesc? A substitute for the cart designed by Andreu Carulla for El Celler? A hotch-potch of desserts and sweets? A different proposal? A place where concepts converge? As it usually happens with the Roca brothers' proposals, Rocambolesc is exteriorization, it is art, it is change and innovation. So, maybe, we should be asking another question: Is Rocambolesc Roca or Roca Rocambolesc? Does it even matter?
Follow the Roca brothers on social networks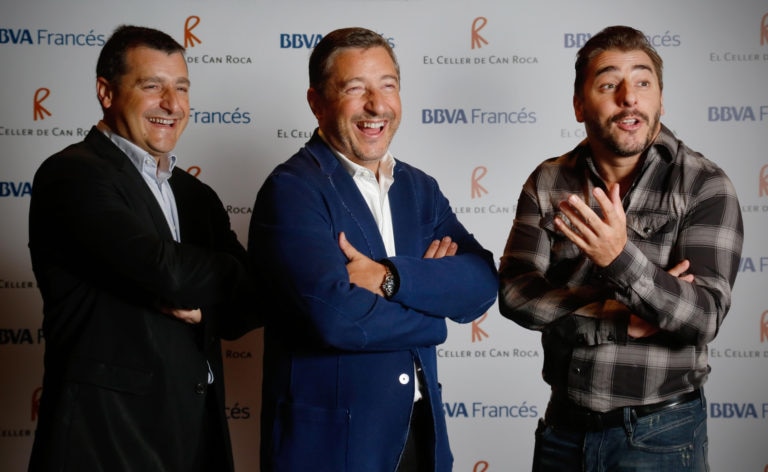 Official webpage
facebook.com/CellerRocaBBVA
instagram.com/cellercanroca
@CellerRocaBBVA