The second BBVA issuance of CoCo bonds attracts the largest demand in a Spanish bank
BBVA has placed on the international capital markets its second issuance of contingent convertible securities into ordinary shares under the new European capital regulations (Basel III CRD-IV). The issuance amounted to 1.5 billion euros with perpetual maturity, with a 7% coupon and cancellation option from year five. BBVA was the first European bank to launch an issuance of this type of instrument in April 2013.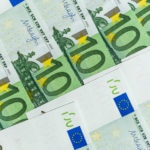 This is the debt issuance in any format with the greatest demand received to date by a Spanish financial institution.
BBVA announced the transaction to investors last Thursday and presented the operation over a three-day period in the United Kingdom, Germany, France, Switzerland, Singapore and Hong Kong.
After the roadshow, books were opened today and in just two hours, demand had already reached over 11 billion euros. The orders were closed one hour later, with total demand exceeding 14 billion euros.
Due to the good quality of the orders, the coupon was narrowed to the final 7%, the lowest price set to date for this new type of euro-denominated products. The issuance improves the BBVA Group's Additional Tier 1 capital by 44 basis points under the new European capital regulations (Basel III CRD-IV).
Over 600 investors took part in the placement. Demand has been truly international, with good investor diversification from geographical regions like Continental Europe and Asia. "Investor response is the best proof of the trust generated by BBVA," said Erik Schotkamp, BBVA's Director of Capital Management and Wholesale Funding.