UBS and Ashoka join forces to launch the thirteenth edition of "Visionaris - UBS social entrepreneurship award", seeking to honor entrepreneurs who build creative, diversified and sustainable financing systems.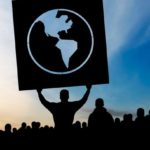 The theme for this year's edition is "Diversifying revenue, innovating financing", as UBS and Ashoka seek to support those social enterprises that show vision and determination to create systematic solutions to complex social problems via innovative financing mechanisms.
Kai Grunauer, Executive Director of the UBS Philanthropy and Sustainable Investments team said "around half of all social enterprises disappear within five years of operations, and many initiatives fail due to their financial dependence on third parties, such as investors or philanthropists. Which makes it so important that organizations are able to create collective systems for fund raising and innovative financing models to ensure the viability of business models and their implementation."
Social entrepreneurs now compete for philanthropic funding and capital, which is scarce considering the scale of the social challenges that they hope to address. Damian Fraser, Country Head of UBS Mexico, points out "supporting social enterprises, driving their professionalization and stability, is part of our commitment to Mexico. Year after year Visionaris helps us to drive the professionalization of those social enterprises in the country that create innovative solutions to social problems."
The winner of the Visionaris award will receive 35,000 dollars, while the three finalists will receive 10,000 dollars each. As well as the prizemoney, the finalists will have the opportunity to take part in a seminar on relations with potential social investors, impact assessment and good investor presentations.
The award ceremony will take place on September 22 of this year in Mexico City. All social entrepreneurs based in the country are eligible to take part. Submissions must be sent to UBS by no later than April 15, 2016 at 6 p.m. The terms and submission format can be found at this website.