Investment in fintech firms is on the rise, helping to improve conversion ratios and secure cost savings. Tech firms that offer innovative financial services are revolutionizing the ecosystem in a number of ways.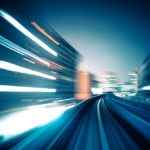 The fintech trends of the year were discussed at Finovate 2016, the foremost event in the financial innovation sector. The following are the trends to watch:
- Robo-advisor: tools offering financial recommendations according to customer profiles. These ensure savings in terms of time and costs by doing away with the middleman and having artificial intelligence provide users with solutions. These tools may be self-service, such as Investify, or aimed at consultants, such as Backbase.
- Mobile payments: smartphone users increasingly want to use their phones to complete transactions or make payments, and this growth is only set to accelerate. Applications such as Lendstar have popped up as a result, providing money management tools in a social network setting.
- Social investment: new social media tools such as SwipeStox are providing forums for investors to discuss and share strategies.
- Biometric authentication for logging on, authenticating and completing transactions.
- Omnichannel: mobile integration is growing in prominence and is becoming particularly essential in the world of finance.
- Fraud detection, using credit risk analytics and predictive modeling techniques to identify fraud and evaluate potential risks. An example of this trend is provided by the AdviceRobo application.
- 7. Improving the user experience via customer interaction and securing competitive advantages.