Backed up by organizations such as Google and NASA and located in Silicon Valley, Singularity University is the most prestigious international institution specializing in research and training on new technologies and their application to strategic sectors.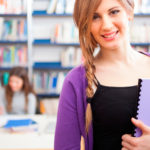 Singularity University has accepted Goñi and Rey Foundation's candidacy for Seville to become the next host city of its third summit in Europe, in March 2015. This event will cover the great technological developments that will change the lives of citizens in the coming decades. Backed up by organizations such as Google and NASA, along with other companies like Nokia, Cisco, Autodesk and Genentech, Singularity University, based on Silicon Valley (San Francisco, California), is the most prestigious international institution specializing in research and training on new technologies and their application to strategic and crucial sectors for economic growth and social welfare, such as education, healthcare, security, the environment, agribusiness and IT, among others.
The Seville Summit will be the third event held by Singularity University in Europe, after the first one in Budapest in November 2013 and the one that will be hosted in November 2014 in Amsterdam. More than 500 executives, entrepreneurs and researchers from all over Europe are expected to participate. This event will also have a new development with respect to the two previous European summits: around a thousand students from high schools in Andalusia and the rest of Spain will take part, as well as from European and African schools affiliated to the International Baccalaureate Institution, selected from various contests. The Summit, promoted by Goñi and Rey Foundation, will bring together more than ten speakers chosen by Singularity University, selected from among the greatest international experts in the application of cutting-edge technology to society's major challenges and problems in fields as diverse as artificial intelligence, robotics, public health, security, employment, the environment and biotechnology, among others. Firms linked to Singularity University will also be involved, such as NASA, Google and Nokia, among others, and the participating companies will be able to contact their representatives.
The talks will focus around three major subjects: healthcare and medicine, biotechnology of the 21st century and the use of ICTs to address change. Along with the talks, there will be information and networking sessions among investors and leading international companies and local start-ups.
About Singularity University
Singularity University is aimed at businessmen, entrepreneurs and executives open to change who are passionate about and committed to leading technology toward humanity's great challenges. The criteria for accepting participants in its training courses and activities are professional career, academic excellence and especially leadership skills proven in projects, companies and organizations set up by the candidates.
This organization, located on NASA Research Park, has taught students from the five continents. Its founder and director is Naveen Jain, entrepreneur associated with innovation and usual contributor to Forbes magazine and the Huffington Post. Other co-founders with executive functions are Ray Kurzweil, an inventor referred to as a "restless genius" by The Wall Street Journal and "the ultimate thinking machine" by Forbes; and Peter Diamandis, an MIT graduate in aeronautical engineering and graduate in Medicine from Harvard University, and chairman of the X PRIZE Foundation, the worldwide leader in the design and execution of major prizes to promote breakthroughs that benefit mankind. Rob Neil, also a co-founder, is the current CEO of Singularity University and he previously took part in the setting up of the firm Velocity11, where he developed robotic engineering for research into cancer.
The Spanish ambassador at Singularity University is Juan Martínez Barea, former Secretary General for Innovation of the Economics, Innovation and Science Ministry, entrepreneur and expert in the setting up of various companies and startups, mostly technological. He was one of the first Spanish students of Singularity University. Other Spanish entrepreneurs and executives who studied at this institution are Diego Soroa, architect and businessman specializing in biomimetics; Pablo De Manuel Triantafilo, founder of five technological companies; neurologist Ignacio Hernández Medrano, creator of an innovative software program for patient information management; philologist and founder of Indisys Pilar Manchón; and chemical engineer Jordi Martí Gascón, founder of DBS Screening and awarded with several international prizes.