The tenth month of the year is the most 'summertumn' of all. Check iWeather on a smartphone to see if it's too cold to wakeboard. Use a laptop to find the best less-mainstream brunch spot in the Malasaña neighborhood. Having a hard time understanding? Maybe some millennial tips are needed to learn the slang.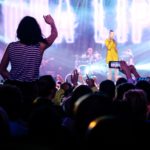 Fundeu, a Spanish non-profit that promotes the good usage of Spanish, defines the 'millennial' generation as "people aged 18 to 30 who, not being digital natives, are proficient internet users, individualistic and are concerned about global issues." Brands are in for a hard time with them, because getting them engaged is such a challenge that even Tom Cruise's character in 'Mission Impossible' would struggle with.  According to a report by CIBBVA, volatility is one of the traits that defines this generation.  Other generational idiosyncrasies include keeping up with the latest trends, buying a smartphone that will be released in two months or switching jobs at least once every two years. But, how else do they like to send their spare time after hours logged on to the online world? Stop looking around. These six tips are sure to earn you a top spot amongst the trendiest of the millennial world.
97% of the population are hooked on '3%'
Millennials may reject a job offer if, regardless of the pay, it fails to meet their personal ethics or expectations. But what if, upon turning 18, they were offered the chance to undergo a series of tests to become part of the privileged population? Would anyone be willing to set their principles aside to make it to the "better side"? This is what 3% is about.
3% is Netflix's first Brazilian original production, one that many big Hollywood studios would've been proud to produce. Season 2 has already been confirmed. Does its success among younger audiences provide any hints at how the kind of leadership this generation is looking for, at least from an occupational standpoint?
A future, underground, with the 'Silo'
Nobody knows exactly what the future's going to be like. But, what if a global catastrophe forced survivors to live in subterranean city extending 144 stories beneath the surface? This is the premise underlying the 'Silo' saga. A dystopia in a vein similar to that of other millennial favorites, although from a more adult-oriented perspective. Also, the main character changes in a quite unexpected way (SPOILER: George R.R. Martin  style)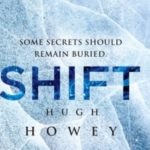 'Silo' Saga
What other ingredients turn this into a perfect trilogy for younger readers? Its characters, the way in which the settings are described, and its ability to keep readers engaged, even non-enthusiasts of the genre.
'Wingardium Leviosa, Little Monster'
Just as the wand chooses the sorcerer, 'Harry Potter: The Exhibition' has chosen Madrid, to, as off November 18, fill the IFEMA exhibition center with magic. As an appetizer for die-hard potterheads, from October 18 real-life sculptures of some of the most iconic objects of the saga will be on display across the city.
Who's the quintessential millennial artist? A groundbreaking performer, with a social conscience and a commitment to her fans, her 'little monsters'. Lady Gaga continues with her 'Joanne World Tour', leaving her eccentricities partly aside to bring her human side to the spotlight and let her true personality shine. Here is possible to check a list of her upcoming shows (only in the U.S. in November)
From the stage to the big screen with 'La Llamada'
Javier Calvo and Javier Ambrossi, the 'Javis', spawned and drew inspiration from the very same hipster Madrid nightlife that now hails them as icons. When it first opened, the play was scheduled for a mere four-night stint at Teatro Lara's off stage, and after a four-year run at the same theater's main stage, they have finally turned their dream into a film. A talented cast (including Goya award nominees and winners), wonderfully catchy original music and lyrics, and cameos from Spanish youtubers and celebrities.
How does this film adaptation appeal the millennial public?  Maybe it's the way in it addresses topics that might have been too controversial for previous generations, such as sexuality, religion and, in short, human/divine interaction. Could it be that speaking openly is the best way to reach out to younger audiences?
'You´re welcome to play with the couch'
'Welcome to the independent republic of your home' has become one of Ikea's most famous slogans. Ikea offers everything millennials like: fast service, affordable products, and the possibility to start anew, break away from everything with every new collection. Now Ikea has teamed up with 'Apple', another capable of offering compellingly unique products that appeal to the individual. That's how Ikea Place was born.
How Ikea Place works?
How does it work? In short, it's an augmented reality app that scales idea products accurately to let users visualize how they will fit in their homes. It's a dream come true for interior designers, decorators or first-time movers. The downside? The app is only available for apple users.