Spanish banks to defer rent payments for families in housing provided by the Spanish Social Housing Fund
Spanish banks are to provide a deferral of up to three months on rent payments for families affected by the coronavirus and living in dwellings belonging to the Spanish Social Housing Fund.  This fund was created in 2013 and includes more than 10,000 dwellings in Spain that are the property of lending institutions.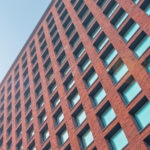 The move by the banking sector, which aims to alleviate the effects of the coronavirus outbreak on the most vulnerable segments of society, is in addition to the moratorium on mortgage payments announced last week by the Spanish government. Banks have already started to apply this government measure.
With this deferral on rent payments, Spanish banks go one step further in their support for the communities as society deals with the tremendous challenge posed by the coronavirus outbreak. Now, more than ever, financial institutions are looking to be close to the communities, demonstrating their unwavering commitment to helping customers and providing a strong boost to Spain's economic recovery.
Banks that will apply this new measure include BBVA, Sabadell, Abanca, Bankinter, ING, Deutsche Bank and Banca March, which are all members of the Spanish Banking Association (AEB). Also participating are financial institutions affiliated to the UNACC (Spanish Credit Union Association),