The number of customers who communicate with banks via digital channels goes up every day. Digital transformation is the goal and main challenge faced by large companies; it affects all enterprise areas.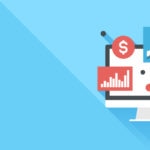 Digital transformation plays a key role in corporate survival. According to Accenture Strategy, the digital economy will represent 24% of GDP by 2020. And organizations are accelerating their transformation process so that they are not left behind.
Through its alliance with Red Hat (provider of corporate solutions), BBVA is able to expedite its innovation, manage the increase in financial operations based on mobile devices and offer digital banking services to its customers across the world.
BBVA invests in technology with the aim of becoming a more flexible, scalable and customer-focused bank in a cloud environment, with maximum service automation.
The hotel chain Meliá Hotels is another example of an enterprise with a clear path toward digital transformation. The company from Mallorca won the award for Best Digital Transformation Enterprise at the Digital Enterprise Show (DES2016). The award was given in recognition of its shift from the traditional model to the digital business.