BBVA, sustainable finance bank of the year, according to LatinFinance
BBVA has been named sustainable finance bank of the year by international magazine LatinFinance. The publication recognized the bank's performance in the region, notably the experience, creativity, and drive demonstrated by its teams as they promote sustainable finance.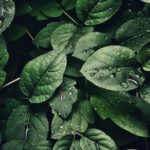 LatinFinance held its '2019 Banks of the Year Awards' ceremony this weekend. Each year, the magazine recognizes the financial institutions in Latin America and the Caribbean that have demonstrated business excellence, for both consumer and wholesale banking.
BBVA is the first bank to be distinguished by LatinFinance in sustainable finance, a new category created for this year's awards. The publication commends BBVA for its Pledge 2025, which outlines the bank's strategy to fight climate change and promote sustainable development. As part of this pledge, BBVA has committed to securing €100 billion by 2025 for green financing, sustainable infrastructure projects, social entrepreneurship, and financial inclusion. As of June 30, 2019, BBVA had secured €22 billion.
BBVA is the first bank to be distinguished by LatinFinance in the sustainable finance category
The publication lauded the bank for taking a leadership role in promoting and delivering sustainable finance solutions throughout Latin America. Included among these sustainable solutions are green and/or social bonds; sustainable, social, and green loans. In addition, the bank launched a sustainable transactional product framework, which is an industry-first solution that allows the bank to categorize its clients' short and medium-term transactional operations as green, social, and/or sustainable.
Aligned with this commitment, BBVA's Mexican unit issued its first green bond for a total of 3.5 billion pesos ($168 million) in September 2018. Funds raised by this bond will be allocated to financing projects related to energy efficiency, sustainable transportation, water and waste management, and renewable energies.
Additionally, BBVA broke new ground in Latin America by successfully closing the first green corporate loan in the region, specifically in Mexico. BBVA acted as the global coordinator,  joint bookrunner, green agent, and administrative agent for the $400-million syndicated green loan for energy company Iberdrola México.
BBVA was also the first bank to sign a green loan in Peru. The deal was signed with Ferreycorp, a Peruvian conglomerate specializing in the import, distribution, sale, leasing, and maintenance of capital assets. The loan, totaling $70 million, is linked to Ferreycorp's corporate governance and social and environmental sustainability performance indicators, which were certified by the independent environmental consulting firm, Vigeo Eiris.
LatinFinance's recognition of BBVA is another in a series of distinctions the bank has received from various publications. This year alone, the bank has already been named the best transactional bank in Latin America by The Banker (a publication belonging to Financial Times group) and the most innovative digital consumer bank in Latin America by Global Finance magazine.
Eddy Lacayo, Head of Corporate Loans Latin America.
About LatinFinance
Founded in 1987, LatinFinance is the leading source of intelligence on the financial markets and economies in Latin America and the Caribbean. The publication has covered debt, equity, structured finance, syndicated loans, private equity, and M&A in the Latin American market for more than 30 years.
Country presidents, heads of banks, leading portfolio managers, traders, and analysts choose LatinFinance as a source of practical, forward-looking information. In addition to coverage about deals, market-trend analysis, and exclusive interviews with leading decision-makers, LatinFinance also provides detailed transaction pipelines, underwriting and advisory league tables, polls, and awards.