BBVA creates a carbon markets business line within its investment banking division
In line with the objective of BBVA Corporate & Investment Banking objective of supporting its clients in their transformation towards more sustainable business models, BBVA is launching a new carbon markets business line that offers its corporate clients the possibility of trading emission allowances and carbon credits.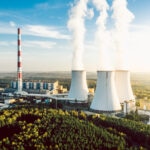 BBVA is strongly committed to sustainability, which is reflected not only by its own ambitious goals as a financial institution, but also by a very significant objective, present in all its activities, of supporting its clients on the road to sustainability. In this context, the bank today announced the launch of its carbon markets business, a product line within its Global Markets unit that will operate from Madrid and will be led by Ingo Ramming, who will join the bank as Head of Carbon Market Products.
Addressing climate change is one of the most urgent and complex challenges of our time and will require a very significant level of investment. With the creation of the carbon markets business line, BBVA will extend its ability to offer its corporate customers products that help them manage their regulatory and/or voluntary commitments related to climate change. As a first step, the bank will establish financing capacity (repos, total return swaps, etc.) and a derivative product offering in European Union emission allowance certificates.
Roberto Vila, Global Head of Equity at BBVA, notes that: "Being involved in offering market products that will help our customers combat the effects of climate change is a business necessity and at the same time an opportunity. I am delighted that this strategic development is being led by a professional with such experience as Ingo Ramming".
BBVA, a benchmark in sustainable financing
As a sign of its commitment to the fight against climate change, in 2018 BBVA approved its Pledge 2025, by which it pledged to mobilize a total of €100 billion in green finance, sustainable infrastructure, social entrepreneurship and financial inclusion. Three years later, and after having managed to reach the €59 billion goal, the bank has increased its target to €200 billion. By December 2021, it had already reached around 86 billion euros.
Thanks to its capacity, knowledge and experience, the bank's wholesale banking division, BBVA Corporate & Investment Banking, provides its customers with top-quality advice on sustainable financing solutions. In particular, within the field of global market products, the bank has launched a Quantitative Investment Strategies business line for investors with a whole family of sustainability-focused indices and has launched such innovative products as sustainability-linked interest rate hedges.