BBVA expands its range of sustainable products with a sustainability-linked interest rate swap
BBVA has executed its first sustainability-linked interest rate swap for the glass bottle design and manufacturing company Vidrala. The conditions of this product are tied to the company reducing its carbon footprint, and will allow it to transform variable flows into fixed flows, thus reducing the interest rate risk.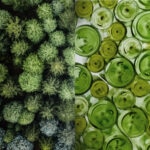 BBVA is expanding its catalog of sustainable products for corporate and institutional clients with a new sustainable market product: a sustainability-linked interest rate swap (IRS), executed for the first time with Vidrala. Interest rate swaps are part of companies' normal operations, as they make it possible to minimize the interest rate risk, ensuring their financial cost. However, BBVA and Vidrala have gone a step further, becoming pioneers in executing a sustainable version of this product.
Vidrala feels it is essential for its business to develop sustainably and go beyond short-term results. In line with this commitment to sustainability, the company has decided to tie the conditions of this IRS to lowering its carbon footprint. The amount to be paid by Vidrala will vary depending on the degree to which they meet the objective, or KPI. If the CO2 emission reduction objective is not met, the cost of the product will increase for the company. And in this case, the funds will be allocated to a reforestation project,  'Tree Planting in Tanzania' in collaboration with ForestNation.
BBVA, which was named the world's best investment bank for sustainable finance in 2021 by Global Finance, wants to accompany its clients in the energy transition and promote more sustainable development. With this operation, the bank is helping Vidrala to align its risk management to its sustainability goals.
BBVA, a leader in sustainable finance
As a sign of its commitment to the fight against climate change, BBVA approved its Pledge 2025 in 2018, through which it has already mobilized over €50 billion of the €100 billion it had set as a 2025 target in green financing, sustainable infrastructure, social entrepreneurship and financial inclusion. The bank has the knowledge, capacity and experience to provide its clients with superior advice on sustainable financing solutions and is playing a key role in developing this market.
The execution of the sustainability-linked IRS marks a milestone in the market product capabilities, making it possible to expand the catalog of sustainable solutions that BBVA offers its clients. At the end of 2019, the bank set a precedent in this product segment with its first issuing of sustainable financial contracts.