BBVA employees cast their votes to promote the projects in Territorios Solidarios
The voting stage for the projects in Territorios Solidarios (BBVA's regional solidarity project) is now underway. This is the moment when active, retired, and pre-retired BBVA employees in Spain can vote for the initiatives run by non-profit organizations with a national scope that they want to support.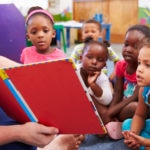 Help for people with disabilities and their families, care for the sick, awareness-raising campaigns, sport and culture, childhood and young people and much more. The projects selected from the organizations taking part in the new edition of Territorios Solidarios cover a wide range of categories. They have all been running their campaigns to raise awareness of these initiatives, and their godparents –the employees who registered the project in the competition– are now encouraging everyone in BBVA to vote.
The projects in the General Category are intended to be carried out in Spain. The projects in the Volunteer Category can go beyond Spanish borders and operate both in Spain and on an international scale. Each employee can vote for up to three projects in the General category and two projects in the Volunteer category. Retired or pre-retired employees can cast their vote for a maximum of two projects in the Volunteer category. The initiatives that receive the greatest number of votes, both by territory and by category, will receive financial support of up to 10,000 euros. In total, this edition will distribute 1,650,000 euros: 1,560,000 within the General Category, with projects all over Spain, and 90,000 euros in the Volunteer Category.
The role of the employees
Territorios Solidarios is BBVA's way of collaborating with social non-profit organizations using a system to make the distribution of aid more democratic. The role of the employees is essential in this program, as they are directly involved in promoting the causes. They are the ones responsible for publicizing the initiatives and for encouraging the rest of the staff to vote for them.
This is why Territorios Solidarios has a direct impact that goes beyond simply funding projects. The people that work at BBVA come into contact and are involved with all types of social projects, and the media impact of the announcement of the winners may lead to other potential donors.
The names of the organizations to receive funding will be published next October. Meanwhile, now is the time to vote for the candidates.