BBVA partners with Fifth Wall Climate Fund to invest in technologies to decarbonize the real estate industry
BBVA and US venture capital firm Fifth Wall, are joining forces to invest in technologies that address climate change in the real estate and construction industries, which make up 40% of the global total carbon dioxide emissions.Through Fifth Wall's Climate Fund, BBVA will invest in companies seeking decarbonization solutions that address the entire lifecycle of buildings.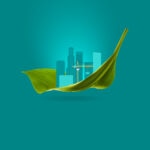 "Fifth Wall Climate Fund invests in companies and startups that develop innovative technologies and solutions to reduce carbon emissions from construction and real estate. This goal is fully aligned with BBVA's sustainability strategy: to support the transformation and transition of the most emission-intensive industries," said Javier Rodríguez Soler, the Global Head of the Sustainability Area. 
"As the real estate industry's contributions to climate change come to light, it's critical that stakeholders from across the globe come together in order to achieve a more sustainable future. We are thrilled that BBVA has taken a leadership position in climate through its commitment to Fifth Wall's Climate Fund and we look forward to introducing the company to critical decarbonization technologies that can advance its sustainability priorities," said Brendan Wallace, Co-Founder & Managing Partner, Fifth Wall.
BBVA aims to obtain valuable lessons that help the bank learn firsthand about the most disruptive technologies to fight global warming
Apart from profitability according to the risk of this kind of investments, by investing in the Climate Fund, BBVA aims to obtain valuable lessons that help the bank learn firsthand about the most disruptive technologies to fight global warming, while also gaining exposure to the business opportunity that investing in climate tech presents.
BBVA wants to lead the financing of the development of these new technologies. Being a pioneer will allow it to acquire distinctive knowledge on the business opportunity and the risks, and to offer unique advice to its clients.
The entire construction value chain, which includes materials (extraction, production, transportation); construction (logistics, supplies, suppliers, installers); operation (building maintenance, efficiency, water and electricity consumption); until the end of the lifespan of the construction (demolition, recycling, waste processing) has a lot of potential to reduce the carbon footprint of its processes and take advantage of the benefits of the circular economy. 
BBVA has identified decarbonization and green technologies as two priority areas for investment. On April 19th, BBVA announced a $20 million investment in Lowercarbon Capital, one of the few venture capital funds specializing in innovative companies that provide decarbonization solutions, specifically in the carbon capture field.
Fifth Wall's Climate Fund prioritizes investments which support the real estate industry's transition to net-zero, targeting companies at each stage of a building's life cycle, and more specifically, that focus on components such as raw materials, logistics and supply chain, construction, energy efficiency, heating and cooling, waste management, as well as innovations to support transparency and effective corporate governance.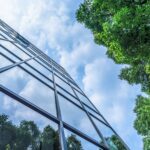 About Fifth Wall
Founded in 2016, Fifth Wall, a Certified B Corporation, is the largest venture capital firm focused on technology for the global real estate industry. With approximately $3.0 billion in commitments and capital under management, Fifth Wall connects many of the world's largest owners and operators of real estate with the entrepreneurs who are redefining the future of the Built World. 
Fifth Wall is backed by a global mix of more than 100 strategic limited partners (LPs) from more than 15 countries, including BNP Paribas Real Estate, British Land, CBRE, Cushman & Wakefield, Host Hotels & Resorts, Kimco Realty Corporation, Lennar, Lowe's Home Improvement, Marriott International, MetLife Investment Management, Related Companies, Starwood Capital, Toll Brothers, and others. Fifth Wall believes this consortium represents one of the largest groups of potential partners in the global Built World ecosystem, which can result in transformational investments and collaborations with promising portfolio companies.