Garanti BBVA has signed a further agreement with Beyçelik Elawan Renewables Renewable Energy Production Inc. to finance a series of upgrades to the Yahyali Wind Power Plant, bringing the Turkish bank's total investment to USD 145 million.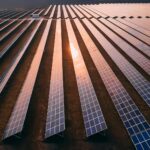 The Bank has partnered up with Beyçelik Holding and Spanish company Elawan Energy to invest upwards of USD 180 million in the construction of a 60 MW solar power plant and to raise the capacity of the adjoining wind farm from 82.5 to 91.5 MW.
Once operational, the hybrid project will have a combined capacity of over 150 MW, with 27 wind turbines and 108 thousand solar panels working together to generate 380 million kWh of renewable electricity each year, thus reducing annual carbon emissions by 200,000 tons while easing Türkiye's dependency on imported energy.
In the words of Mahmut Akten, Executive Vice President of Garanti BBVA: "Garanti BBVA welcomes projects that will help Türkiye achieve its net zero carbon target. This latest investment showcases our strength as we team up with international partners. Our customers can expect to see more renewable energy financing solutions from us, as interest from domestic and foreign investors steadily increases."