Last call for submissions to apply for a BBVA financial education research grant
June 15 marks the end of the submission phase of the third edition of BBVA EduFin Research Grants, the research grant program promoted by the BBVA Center for Financial Education and Capability to support the efforts of experts and researchers focusing in the field of financial education and inclusion. The program represents a unique opportunity to secure the level of funding and the visibility that many projects need to keep making progress.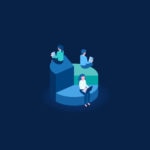 The BBVA Center for Financial Education and Capability pushed back the deadline to June 15 to prevent potential entrants from missing it given the constraints posed by the COVID-19 healthcare crisis.The submission link will remain open until said date.
Financial boost
BBVA EduFin Research Grants will distribute a total of €50,000 among the selected research projects. The program represents a great opportunity for these projects to secure a level of funding that is often otherwise hard to come by. "In research, one of the key constraints we face is finding the funds to develop and test ideas," says Spanish researcher Jaime Millán, winner of one of the 2019 edition grants. "Even when our goal is to make a difference in society, unfortunately, funds are quite scarce."
Visibility 
But on top of this financial prop, BBVA's research support initiative also "provides an excellent opportunity for recipients to increase the visibility of their work," says US researcher Carly Urban. "In addition to funding, getting your insights and findings across to policy makers and colleagues is another crucial element for any project, one that often gets overlooked.  The scholarship makes it easier for recipients to share their findings with these key stakeholders."
And increased visibility is something that awardees greatly appreciate when it comes to getting their projects noticed. "This effort allows streamlining the conversation between the research community and policy makers," said Peruvian expert Martín Valdivia. In addition, it also opens the door to new networking opportunities. "It is very useful to bring quality research to the international financial education community."
BBVA Backing
With this initiative, BBVA and its Center for Financial Education and Capability makes it easier for researchers to receive the level of attention that their work deserves.
"Many times, governments fail to prioritize these topics due to lack of evidence about their relevance and impact potential," explains Peruvian researcher Verónica Frisancho, a grant recipient of the 2019 edition."And private sector support also helps us overcome the resource and time constraints that can hinder our ability to experiment."
Dissemination
The awardees' works are published on the BBVA Center for Financial Education and Capability's website, and made available for download by anyone with an interest in financial education and inclusion. "It is an excellent contribution to our learning community and helps spread the word about what we're doing," says Colombian researcher Rodrigo de Reyes, whose team received a grant in 2018.
In summary, for all these researchers, receiving one of the Center's EduFin Research Grants was an important milestone in their careers. Speaking from Mexico, Jean Paul Madrigal, one of the winners in the first edition, "The experience is a stimulating intellectual and professional challenge.
To participate, feel free to submit your application through this link.