BBVA invites researchers across the world to apply for its financial education grants
March 18 marks the start of the application period of this year's edition of BBVA EduFin Research Grants, a program organized by the BBVA Center for Financial Education  and Capabilities. The international call for grants invites candidates to submit their research proposals focusing on a range of topics related to financial education across the world.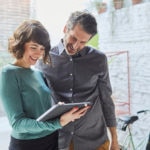 Since it was first established in 2017, the Center has sought to champion and disseminate the latest trends in financial education, in addition to promoting the generation of knowledge and research in this area.
True to this commitment, the institution has announced a new edition of BBVA EduFin Research Grants, its grants program for researchers, academics, postgraduate students, universities and research institutes, think tanks, NGOs and research centers working in the field of education and financial capabilities. The submission period begins March 18 and will remain open through May 18 at 11.59pm (CET).
New topics, new approaches
Previous editions focused on topics such as digitization, financial health, the digital divide, sustainable finance and financial education strategies. This year, proposals must focus on the following issues
1-  Financial education and inequality
2-  Relationship between financial education and financial health.
3-  Financial education and circular economy.
4-  Financial education and inclusive growth
5-  Financial education and entrepreneurship
6-  Financial education and digitization and data
To apply for a grant, candidates are required submit the required documentation and fill out a questionnaire available on the center's website. All research proposals will be assessed by a panel comprised by international experts, all of them frequent collaborators with the center. The jury will assess each proposal based on their innovative nature, and potential impact and relevance for the financial education sector.
Each request must be submitted under the name of a researcher or a team (at least, must state the name of the lead researcher). The call is aimed at researchers with a proven track record in the specified fields of study and affiliated with a research institution or university (public or private). Participants may submit a maximum of one project, previously unpublished or not scheduled for publication.
BBVA EduFin Research Grants will award a total of €50,000 in three €10,000 prizes and four €5,000 prizes to the finalist projects. Prize amounts will be awarded in accordance with the depth and scope of the selected research proposals Recipients will be notified by email on May 25.
The BBVA Center for Financial Education and Skills, which recently celebrated its third anniversary, aims to promote financial education as a lever to improve people's financial health. In these three years it has collaborated with over 100 organizations. Its Advisory Council consists of experts from 19 organizations specializing in different fields and with a solid background in the world of finance and training. The Center is also a comprehensive repository of information on the subject, and has already published almost 250 papers and studies and 140 good practices implemented across the world.
For more information and registration here (available from March, 18).