BBVA extends deadline to apply for its financial education research grants
The BBVA Center for Financial Education and Capability announced its decision to extend the deadline for the submission of applications for its research grants for financial education projects (EduFin Research Grants) through October 8. The call for submissions was announced on July 13, with the original deadline set on Friday, September 24. With this deadline extension, prospective candidates are now given two more weeks to submit their applications.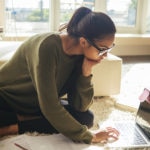 Financial education is a tool that helps boost people's financial health, reduce inequality promoting financial inclusion and foster inclusive growth, especially during periods of global economic uncertainty. Research is paramount to finding solutions to some of the most pressing challenges in the field of financial education. With its decision to extend the submission deadline, BBVA aims to attract new entrants and encourage broader participation among all potential candidates.
This third edition of the BBVA EduFin Research Grants is endowed with a total of €50,000 that will be distributed among the selected research projects. The program is aimed at researchers or research teams affiliated with universities, organizations or think tanks who wish to submit their research proposal on a topic related to global education and financial capabilities.
This edition aims to respond to the major challenges facing the sector in the wake of the global pandemic, focusing on the following research areas:
Financial education as a lever for financial resilience, and how knowledge in this field influences successful adaptation to unexpected adversities.
The role of financial education in mobilizing capital for sustainable growth, focusing on large and small investors and individuals.
Digital financial education and financial inclusion.
Those interested can consult all the information about the announcement on the Center's website and on its Twitter profile @bbvaedufin and register, via the online form, at this link.