The new edition of Territorios Solidarios will provide €1,650,000 in funding to projects across Spain
Today, May 30, the fifth edition of 'Territorios Solidarios' (Solidarity Territories) gets underway, a BBVA community service initiative in which current, retired and pre-retiree employees get to promote their favorite charitable causes throughout Spain.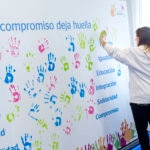 Territorios Solidarios is an opportunity for everyone who works or has worked for BBVA and wants to support a nonprofit organization. Their job as sponsors is to nominate a charitable project, after which all employees will vote for their favorite initiatives or those that most strike a chord with them. There are two categories, the General Category, which covers projects across the country, and the Voluntary Category, which may include international projects as long as they involve volunteering activities and the organization is headquartered in Spain. The projects winning the most number of votes will receive financial support of up to €10,000.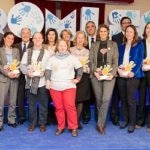 Thanks to Territorios Solidarios, BBVA partners with nonprofit organizations based on a democratic approach to how support is allocated. The employees, who are directly involved in supporting causes, play a crucial role in raising the profile of their favorite initiatives and encouraging other staff to vote for them. The outcome is a direct social impact that extends beyond the funding provided by BBVA, as the media coverage provided to the winners will also help to attract more donors.
To date Territorios Solidarios has financed 786 projects, 70% of which are local, thanks to the active involvement of half of BBVA employees. In total 7.4 million euros in support has been allocated, helping to improve the lives of more than 4 million direct beneficiaries. Seven of the group's regional divisions, plus Central Services and BBVA CIB (Corporate & Investment Banking) are involved in this initiative.
There is one major new aspect to this year's edition. None of the organizations that have benefitted from past editions are eligible to take part. The idea is to diversify the winning projects and to boost the visibility for lesser known organizations. A total of €1,650,000 will be paid out this year to the most voted initiatives: €1,560,000 in the General Category for projects anywhere in Spain, and €90,000 in the Voluntary Category. The winners will be announced in October.