The Green Loan Principles, updated to offer a wider range of sustainable products
The  definition of "green loans" has been further refined with the most recent revision of the Green Loan Principles. Revolving credit facilities, which have popularly been recognized as sustainable loans, can also be considered green if they qualify with at least one eligible category over the course of the their life.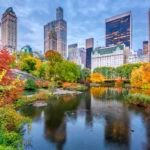 A green loan, as defined by the Green Loan Principles, is green depending on how its proceeds are to be utilized – specifically, if the loan finances projects or assets with clear environmental benefits. The Principles were recently updated and it was determined that any type of loan can qualify as green, including term loans, working capital lines of credit, and revolving credit facilities (RFC) which are commonly used for general purposes.
Appendix 2 of the Green Loan Principles addresses the increasingly more common RCFs by establishing that these instruments can be considered green when the utilization of the loan proceeds complies with at least one of the eligible categories. Examples of such categories include renewable energy, energy efficiency, pollution prevention and control, environmentally sustainable management of living natural resources, terrestrial and aquatic biodiversity conservation, clean transportation, wastewater management, climate change adaptation, etc. A revolving credit facility is deemed "green" if it qualifies for at least one of the categories set forth by the Green Loan Principles over the course of its life.
BBVA, a leader in sustainable finance
BBVA has the means, knowledge and experience to provide its clients with superior advice on sustainable financing solutions, where it is playing a major role in the development of both the bond and loan markets.
BBVA has been a pioneer and the dominant player in the sustainable loan business. Today it is on the world stage as one of the most active organizations in the field, and the indisputable leader in Spain and Italy. In the past two years, the bank has taken the lead on 25 sustainable financing engagements in Europe and the Americas for customers in various sectors.
Specifically in 2018, BBVA closed significant sustainable revolving credit facilities. Among the most important of these transactions are two that were closed with Iberdrola last January, which at the time represented the largest RFCs in the world. In February, BBVA hit a new milestone when it signed an RCF with MAPFRE, the first of its kind in the insurance industry. Many other companies and major players in their respective industries such the Italian companies Hera, A2A, and Snam, as well as Spain's AENA, are working hand in hand with BBVA to implement sustainable finance solutions.