Whether you've just finished school and are beginning your career, or you're taking inventory of your current career path, it's important to take steps to take control and direct the course of that path.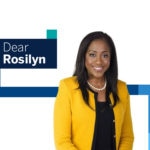 With the distraction of everyday work responsibilities, it can be easy to lose track of your goals and objectives. And while others at work --  your manager, your human resource partner, your co-workers -- can certainly help you move toward your goal, it's your responsibility to stay focused on it.
Here are five key tactics that I've found helpful in taking charge of your career. You'll notice a common thread of making a significant contribution within the company; it's important to recognize and demonstrate how your focus benefits your team and the company as a whole:
Concentrate on your strengths. Know what you're good at and what you enjoy doing, then position yourself to contribute on teams and projects that let you use those assets to produce the best results. Write your own SWOT analysis, identifying your strengths, weaknesses, opportunities, and threats. Then define a personal development plan that plays to your strengths. (It's easier to leverage your strengths than to fix every weakness.) But be mindful of those weaknesses, too, and work to improve them.
Deepen your skills. Figure out what resources will help you develop into your best self: new skills, additional certifications, feedback to help define your individual development needs? Maybe you need to spend some time with your manager to discuss shared expectations. By investing the time to learn and grow, you'll be able to offer more your current role or a new one.
Get support from a mentor or sponsor. A mentor can show you the ropes, leading and guiding you on your career journey. If you're already a little more settled in your current role, you may instead identify a sponsor -- someone who already believes in you and can advocate for your success -- who can help drive your next level of success
Take initiative. If you see a problem, be proactive in finding a solution. Challenge the current way of thinking, do things others are not willing to take on. These contribution will not only set you apart, they will also help drive the organization forward.
Manage your relationship with your boss.  Be aware of how you work with your manager, and try to understand  your supervisor's strengths, weaknesses, work style, and needs. Making the effort to learn these things can help you develop and maintain a working relationship with your manager that is incredibly productive and effective.
---
In her ongoing signature advice column, BBVA Compass Chief Talent & Culture Executive Rosilyn Houston addresses career-related topics. To read Houston's previous column, "What is our culture?," click here.
To learn more about career opportunities at BBVA Compass, click here. To read more stories about the bank's employees, culture and organizational efforts, visit our Employee Life page.