The BBVA Foundation sponsors 'Lee Miller and Surrealism in Britain' opening at the Fundación Miró
The exhibition brings together nearly 200 works reconstructing some of the lesser known phases of Surrealism in the 1930s,1940s, and early 1950s – through the lens of Lee Miller. The exhibition is organized like a dialog between Miller's photographs and works by artists such as Max Ernst, Leonora Carrington, Man Ray, Eileen Agar, Paul Nash, Salvador Dalí, Giorgio de Chirico, Joan Miró, Pablo Picasso, Maruja Mallo, Dora Maar, and others.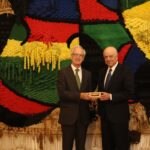 The Fundación Joan Miró and the BBVA Foundation inaugurated the exhibition in Barcelona at an event that included attendance by Quim Torra, president of Catalonia; Francisco González, president of the BBVA Foundation; and Jaume Freixa, president of the Fundación Joan Miró. Government officials and other guests took in the display accompanied by the show's curators, Eleanor Clayton, Martina Millà and Sònia Villegas, in addition to Simon Wallis, director of the original exhibit in the U.K.
At the conclusion of the tour, Jaume Freixa stressed the close relationship between the two foundations. "With its support of the arts, BBVA invented the idea of corporate cultural responsibility even before it existed. With us they have demonstrated their commitment to the arts, and they have continued to do so through their patronage program," he observed. A successful collaboration strengthened over three decades in which BBVA discovered "an effective formula for making the bank part and parcel of the artistic landscape." Freixa presented Francisco González with a bronze carob bean as a token of appreciation for the years of collaboration between the two foundations.
"We are united by the mission to provide the public with renewed perspectives, new visions of the best artistic creations," stressed González. Francisco González, executive chairman of BBVA and president of its foundation reminded the audience that this would be his last exhibition in his current role. "It has been an extraordinary honor to have been able to collaborate with this fine group; I am deeply satisfied by the level of understanding we have had with your team and other public entities." he added.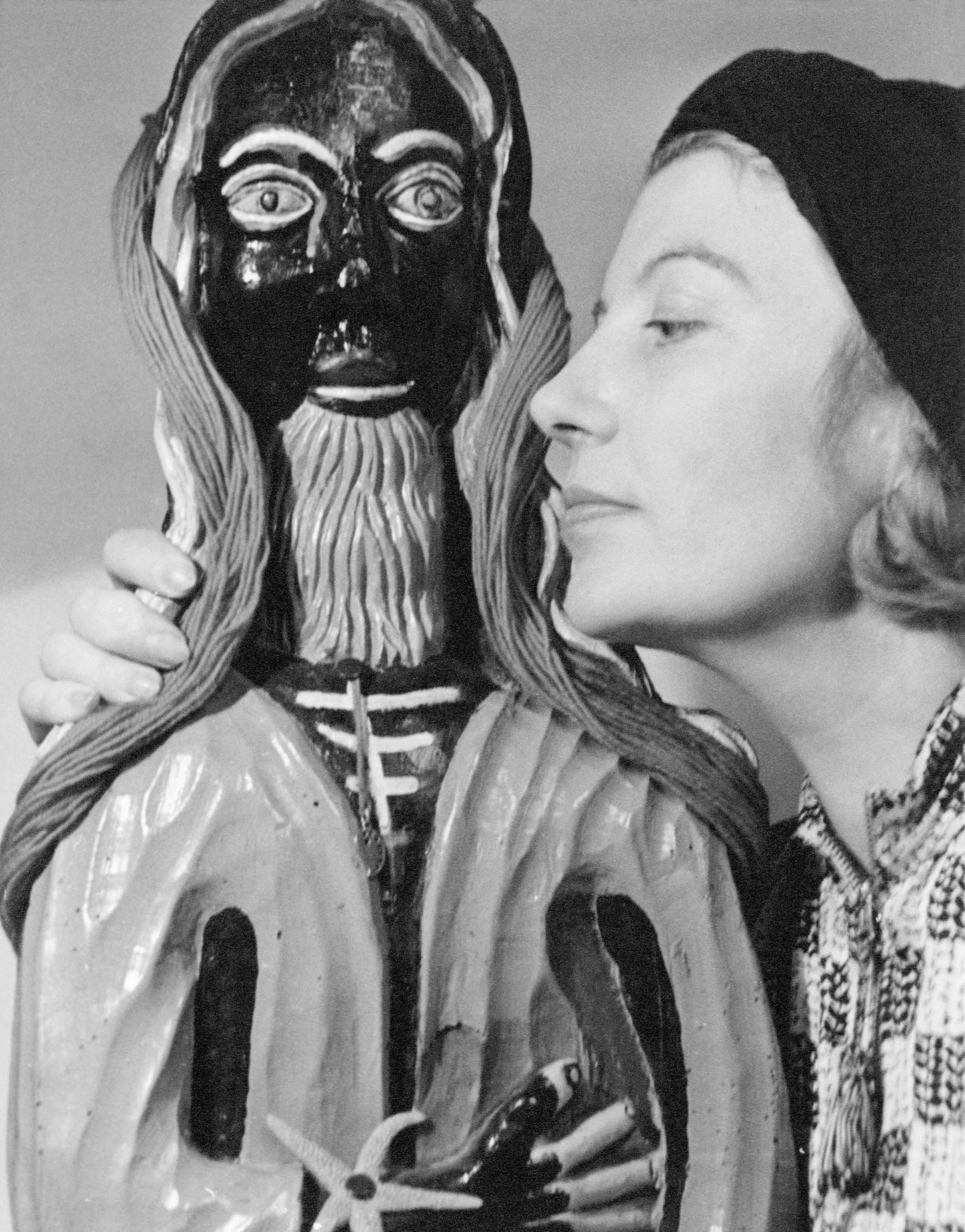 Lee Miller. Eileen Agar and "Golden Tooth" sculpture. London, 1937. Modern gelatin silver exhibition print © Lee Miller Archives, England 2018. All rights reserved
Surrealism through the eyes of Lee Miller
Lee Miller was part of one of the most vibrant art scenes of the last century and played a notable role in its development.  Although she started out as a model and "muse", Miller gained great acclaim as a photographer, and was a trailblazer in uniting art, fashion, and journalism.
The exhibition, which can be visited through January 20, 2019, commemorates a little known moment in British surrealism and unveils connections that existed between British artists from the 1930s, 40s, and early 50s with the international Surrealist school.