The holidays can be stressful for those who have a large number of names on their gift list. Not much time remains for those in the full swing of their shopping spree. As the pressure mounts to finish, any little bit helps.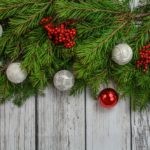 That's why BBVA Compass, a leader in digital transformation, has compiled a list of mobile apps that could help you with your tasks as you push through the crowds this holiday season.
See a handful of helpful "mobile elves" below:
Organization
The Christmas List: The Christmas List app helps you organize your lists and budget for what you want to buy and for whom. You can easily share gift lists with family and friends. It currently has a five-star rating on iTunes.
Giftry: Similar to the previous app, Giftry allows you to share gift lists with family members, and exchange gift ideas.
Purchasing
Amazon: Just like the popular website, you can browse from a wide array of items for specific tastes. Purchase your gifts for family or friends on-the-go, quickly and securely. Fun fact: BBVA uses Amazon's methodology for its innovation.
e-Bay: Do you have a friend or relative who has specific tastes? And we mean really specific. This might be your best bet to buy hard-to-find items on someone's wish list.
Saving money
Flipp: Looking to find a great present, at a great price, but don't want to sacrifice the quality? Flipp allows you to search for deals by: item, brand or category. You can browse from thousands of coupons, according to the app's description. Thousands.
ShopSavvy: This savvy app helps compare prices easily from your phone. You can scan the barcode of any product and compare all the best prices both on the internet and in your area. Think of it as the shiny reindeer nose that guides you to better prices.
Budgeting
BBVA Compass: Need we say more? In case we do, read about the newest budgeting and spend tracking tools our latest release. Keep track of your financial health, especially during the holidays. Spend the season the way it's meant to be spent: Stress-free.