Garanti BBVA Factoring has been chosen as the best export factoring company in the world for the fifth consecutive time with 100 points by Factors Chain International (FCI).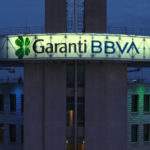 Commenting on the award, Kaya Yıldırım, CEO of Garanti BBVA Factoring, said: "We offer fast solutions and the liquidity needed for business life in a structured way to meet the needs of our customers, especially exporters and SMEs. He also noted that the bank supports companies at every stage, whether they are SMEs or international companies, through a wide range of customised business solutions, cash flow services and insurance sales and collection.
The CEO stressed the importance of FCI choosing Garanti BBVA Factoring as the best export factoring company for the fifth consecutive time, as it demonstrates the relevance of this support. He concluded by stating that they will continue to offer the advantages of factoring and support foreign correspondent banks to optimize exports and ensure that their clients continue their activities without interruption.
Factors Chain International
This Netherlands-based association operates in approximately 90 countries around the world and comprises 390 active export and import factoring companies. Garanti BBVA Factoring also won third place in the Best Export and Import Factoring category.