World Finance magazine awarded Garanti BBVA as the best retail bank in Turkey for the seventh consecutive year in its 2021 awards. The publication also found BBVA's Turkish subsidiary to be the best bank in Europe, an award it has won for the fourth year.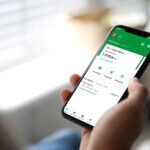 According to World Finance, Garanti BBVA offers innovative retail banking services and products that have made it a leader in the banking sector. With 19.4 million customers, it offers services to 10.1 million through its digital channels. Last year, in retail banking, it gained 1.1 million new customers.
Mahmut Akten, executive vice president of Garanti BBVA, said, "It is an honor to again be the best bank in Europe and Turkey in retail banking thanks to the innovative applications we have implemented for our customers. The focus of our banking business has always been customer-oriented, and we intend to continue to offer our customers the best in the future."
He stressed that Garanti BBVA has a solid technological structure and qualified teams to offer the best customer experience and meet their needs. In this regard, the bank has adopted a people-oriented approach that is intuitive for customers, who are increasingly using digital channels to access Garanti BBVA products and services. "We have developed technology that makes becoming a customer remotely possible, for which the entire process has been digitized. So, for example, applying for a credit card is a simple, fast and secure banking experience," said Akten.
The executive also noted Garanti BBVA's advances around the financial health of its customers, a new priority for the entity and which it complements with the best mobile banking technology. "The smart transactions menu in the Garanti BBVA mobile app and the personalized recommendations we offer make customers' daily transactions easier and help them become aware of the importance of financial management," he explained.