BBVA's Turkish unit renews its syndicated loan in international markets as part of its international debt program.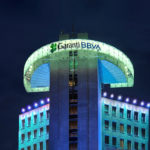 This new loan is structured in two tranches of $267.5 million and €312 million, with a 367-day maturity and spread over LIBOR and EURIBOR of + 2.50 percent and + 2.25 percent, respectively. The signing of the operation included the participation of thirty banks from eighteen countries. Specifically, the loan will be used to finance foreign trade operations and for general corporate purposes.
Regarding the renewal of the loan, Garanti BBVA´s CEO Recep Baştuğ stated that: "Since the beginning of 2020, our country and the entire world have suffered the effects of the coronavirus pandemic. For this reason, responding to a productive economy´s liquidity needs and financing international companies is more important today than ever." Garanti BBVA manages its funds dynamically, has a solid balance sheet and high liquidity in foreign currencies. "Thanks to the loan's continuity, we will continue to support and finance foreign trade so that our country's companies are competitive internationally," added the executive.