Garanti BBVA's Emre Hatem shares his vision of the future of sustainable finance
Emre Hatem, Director of Investment Banking and Finance at Garanti BBVA, took part in a webinar organized by The Bosphorus Energy Club in collaboration with PwC on Turkey's readiness for the European Green Deal, the Paris Agreement and environmental, social and governance criteria (ESG).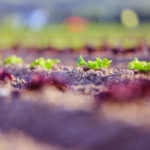 Emre Hatem was invited to discuss how BBVA had prepared for this transformation.  The executive pointed out that renewable energies already account for 73 percent of the project financing portfolio and that the total financing expected for this area amounts to 5.3 billion dollars.
Also, he underscored that since 2014, the bank has not financed any new carbon-related investments, and that Garanti BBVA will stop financing carbon mines or coal-fired power plants. Emre Hatem also explained that the bank finances renewable energy sources and that they aim to boost investor awareness about climate change and sustainability through their advice and financial support.
"If Turkey wants to adapt to the international sustainability agenda, the financial sector must step up and promote sustainability through its clients.  At Garanti BBVA we continue to support our clients with sustainable and innovative financial products that are part of the transition towards a low-carbon economy," said Hatem. Garanti BBVA's clients can already choose between a range of sustainable products, including green home and auto loans, individual loans for thermal insulation of buildings or loans for the installation of solar power systems. "We are aware of the enormous potential of sustainable finance and, in addition, we will continue leading efforts to increase adoption rates across our country, just as we've been doing until now," concluded the executive.