When it comes to how much home you can afford, the answer is not always as cut and dried as the pre-qualification you receive from your lender, says BBVA Compass Director of Real Estate Originations Jose Pascual.
Pascual says that lenders do their best with what they're given in order to pre-qualify customers for an affordable amount, but there are considerations outside their purview that borrowers should also consider.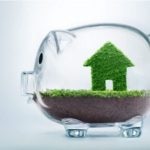 "As a lender, we ask for a specific set of documentation in the mortgage application process," he said. "Those documents typically give us a snapshot of financial health in terms of debts relative to income, but what we can't see are other monetary obligations, such as childcare expenses, savings and the like. Those should factor into how much borrowers ultimately pay for a home."
When assessing a person's ability to carry a home loan, lenders typically use the 43 percent debt-to-income ratio, which is a ratio calculated by dividing your monthly debt payments by your monthly gross income. Lenders use this ratio to help determine an approved loan amount for potential borrowers based on salary and debt documentation provided by borrowers in the application process. While lenders use this as a guide for an approved home loan amount, the figure provided may or may not be affordable based on the borrowers own understanding of their financial situation.
Pascual: Your unique financial situation is just that - unique
"Your unique financial situation is just that - unique," Pascual said. "You know your financial picture very well. So, when considering purchasing a home, regardless of the amount you are approved for, if the monthly payments for that loan amount do not fit comfortably into your budget, you should consider scaling back to a lower amount."
BBVA Compass offers a range of mortgage calculators to help potential borrowers assess affordability.
For all mortgage calculators, click here.
To access the "How Much Can I Borrow" calculator, click here.
To see BBVA Compass mortgage options, click here.
To have a mortgage lending specialist contact you, click here.
NMLS ID 402936