More than 3,000 BBVA team members are seeing the benefits of SmartDollar, a free, holistic financial wellness program founded by finance guru Dave Ramsey, since the bank made it available to employees in 2017.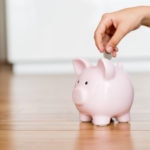 Through the program, team members have eliminated nearly $5.2 million in total debt and added nearly $4.5 million in total savings as of January 2019—a testament to the effectiveness of the bank's promotion of financial wellness as a means to create opportunities for people, including its employees.
For one team member, the benefits were almost instantaneous, with nearly $7,200 in debt eliminated within a four-month period.*
"SmartDollar helps us stay accountable to our goals and spend less since we're sticking to a budget," she said. "The program gives me hope and direction, reducing my stress and increasing my sense of security and confidence in the future."
BBVA added SmartDollar to its US lineup of employee benefits two years ago to bolster its award-winning Wellthy for Life program. The program aims to help team members improve their quality of life, with resources to promote medical, physical, social, and financial wellness.
Creel: As a financial institution...it's just as important that we support our team members in [their financial] journey, too.
"SmartDollar is a natural fit for BBVA," said Wellness and Benefits Specialist Amanda Creel. "As a financial institution, we, of course, have a commitment to helping our customers improve their financial well-being, but it's just as important that we support our team members in that journey, too."
---
Click here to read more articles and stories about the bank's employees, culture and workplace efforts.
*SmartDollar is a confidential online financial wellness benefit. The employee referenced above has consented to share her story. BBVA has opted to keep names confidential.