A review of everyday applications: from an app to empathize with refugees to another to locate all the trees in Spain.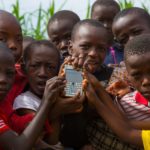 Mosquito Alert: This app is promoted by the Obra Social La Caixa. It intends to collaborate with the problem of the mosquito that is spreading the Zika virus and is also available for the tiger mosquito. What it is trying to do is create the most accurate map possible with the insect's location. To use the app citizens will have to answer a number of questions about the mosquito they have seen and upload a photo. The World Health Organization (WHO) also provides information on this website related to everything concerning the Zika virus.
Alpify: App to help citizens in emergencies. It is very simple to use; if you are in a situation which requires the presence of emergency services, just press the red button and the app automatically sends an alert to 112/911 that will contact the individual who only has to say where they are.
EnArbolar: -EnArbolar: The Felix Rodriguez de la Fuente Foundation in collaboration with the public company IMELSA within the Valencia council, created EnArbolar, an app which records with complete accuracy the monumental trees and groves in Spain to be able to easily visit them without having to resort to researching their location on the map on the Internet.
Appteca: -Appteca: This is an app gallery on topics related to cardiovascular disease. Designed in order to help resolve some of the questions that arise in clinical practice and help doctors in assisting their patients. It includes the following applications: Cardiovascular risk, practical ECG, Clinical semiology, Heart failure, Echocardiography and High blood pressure.
Tu huerto en casa: Application designed to help those who want an urban garden at home. It teaches you the steps to plant on a terrace, patio or balcony right from the outset. The app includes information on more than 50 different plants with indications on the care required by each and essential information for planting.
Fuel calculator: This calculator makes it possible to find out the amount of fuel consumed on a particular route so you know how much you would save if you choose another route. The app not only calculates the amount of fuel consumed, but also takes into account the figures in euros and kilometers, and lets you specify whether your vehicle uses diesel or gasoline.
myUse: This app helps you save on basic household bills such as gas, electricity and water. It tracks all these expenses according to your daily habits. This can help you to perform responsible and efficient consumption that is not only good for your bank balance but also for the environment. You will discover which actions are favorable and those that are wasteful.
Be my eyes: Developed by the Danish company Robocat, this application offers a service to help blind people in order to make their daily lives easier. It is easy to operate and simply puts volunteers in contact with people with disabilities to solve small problems in their everyday life such as distinguishing between two ties or finding out whether a food item is expired.
Guía del reciclaje: Its name says it all; this app helps citizens recycle. Basic questions on this practice can be answered in it like knowing in which dumpster each item of waste should go. This is not about raising awareness about recycling, but ensuring that people who already do it do so productively, since there is a lot of ignorance within society.
My life as a refugee: Application of the NGO UNHRC helps refugees trying to make the real problem refugees are experiencing more visible to society and try to empathize with them. The app makes it possible for those who download it to see the conflict they are experiencing and the decisions that have to be made from the moment in which they flee their country.