Argentina's Vaca Muerta field: the world's second-largest shale gas deposit
Argentina's mega-deposit of non-conventional hydrocarbons is attracting investor attention at home and abroad. With pricing and labor costs now settled, investment figures are starting to arrive: President Macri has announced $5 billion, private companies estimate $8 billion and the total figure for the coming years stands at $120 billion.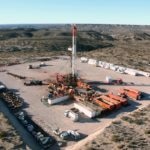 According to a top executive of Exxonmobil, the U.S. oil and gas company that kick-started the non-conventional hydrocarbons business in Argentina, once Vaca Muerta is running at peak production, the United States and Argentina will together account for 30% of the world's gas production.
The shale field, spanning 7.5 million acres and four provinces -  Neuquén, Mendoza, Río Negro and La Pampa – was first touted as the third largest on the planet. A research paper by IHS Energy concludes that the reserve is almost twice the size of the Eagle Ford in North America (USA & Mexico) and that its quality is on a par with that of the Permian basin.
However, the Energy Information Administration (EIA) considers Vaca Muerta's non-conventional gas resources to be the second largest in the world, after Eagle Ford.
According to the EIA's latest datasets – from September 2015 – Argentina's total reserves amount to 308 billion cubic feet (38% of the total), the second largest in the world after China's (1.12 trillion cubic feet).
At a country level, Argentina's technically recoverable shale gas and oil reserves stand at 802 billion cubic feet and 27 billion barrels, respectively.
The U.S. Department of Energy calculated that combined, U.S. and Argentina's shale gas and shale oil resources account for 32% of the world's crude and 10% of its natural gas"
The reserves span the entire domestic territory, including the Neuquén basin and other hydrocarbon basins in the San Jorge Gulf and the Southern-Strait of Magellan Region.
The crude oil ranking is led by the U.S. (78.2 billion barrels), Russia (74.5 billion) and China (32.2 billion). Argentina's shale oil reserves - 16.2 billion barrels (60 per cent) – are also one of the largest in the world. Only three basins surpass Argentina's in terms of volume oil barrels: Central Bazhenov in Russia, Shilaif in the United Arab Emirates and Sirte/Rachmat in Libya.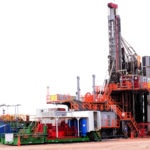 President Mauricio Macri has announced a plan for boosting the development of Vaca Muerta. - Pepe Delloro
Announced Investments
Despite the apparent lack of interest in the deposit during the first stage of his tenure, President Mauricio Macri recently announced a development plan for Vaca Muerta. Several companies have committed to invest a combined total of $5 billion during the first year, after accepting certain amendments to the working conditions of oilfield staff.
Montamat & Asociados estimates a baseline daily production of 550,000-560,000 barrels of oil and 113 million cubic meters of gas.
"Argentina's conventional resources are at a production peak and are unlikely to increase; therefore, the growth potential lies in non-conventional resources," said Víctor Bronstein, Director of the Center for Energy, Policy and Society Studies.
In an updated report on company YPF, local rating agency Fix (affiliated with Fitch Ratings) noted that his company expects "significant growth in the pace of investment and a sustained increase in production" in the Vaca Muerta shale oil and gas field.
The hydrocarbon wealth of this enormous Argentine geological formation is comprised of 77% gas and 23% oil"
Fix concluded that the majority state-owned oil company will be able to turn the steady decline of its oil reserves around in a few years.
In the consolidated production of oil and gas, YPF accounts for 44.7% of the total, Pan American Energy (PAE) for 19.3% and Pluspetrol for 6.2%.
On the other hand, verified reserves – not counting recent shale resource discoveries – increased in 2014 and 2015 (data for 2016 still not available), which means that Argentina's potential and conditions for oil production remain in good shape.