Victoria del Castillo (BBVA): "Digitization allows us to enter new markets"
Victoria del Castillo Marchese has been the Head of Strategy and M&A at BBVA since December 2018. Prior to this, she held a variety of different roles at the bank, where she began working in 2001. She was recently interviewed by the media outlet Capital & Corporate, where she recalled that "one of BBVA's priorities is profitable growth" in places where the bank has a presence, such as Spain, Mexico, Turkey and South America. She also emphasized the value of the digital means of expanding the bank's activity in other countries: "Digitization allows us to enter new markets," she said.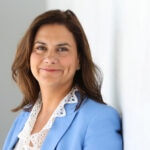 - Question: Since 1995, BBVA has turned to M&A to become one of the largest international banks. What is its strategy?  
- Answer: That's right. In 1995, the bank began to expand in Latin America, first in Peru and Mexico. Subsequently, it entered other markets, such as Colombia, Argentina and Chile. In 2007, it acquired Compass in the U.S. and, since 2010, we have a stake in the Turkish bank Garanti BBVA, which we have just expanded through a takeover bid. On the other hand, last year, we sold our US subsidiary, which gave us a huge strategic option to grow in an environment full of opportunities and to increase our shareholder returns. In fact, also in 2021, we announced a share buyback program of up to €3.5 billion that we have already implemented to a large extent. We believe we are uniquely positioned to take advantage of organic growth opportunities in the current phase, thanks to our leading franchises in highly attractive markets; our leadership in digitalization and  sustainability; a differentiated corporate culture; the recurrence of our results; and our strong capital position. As a result, at our last Investor Day, held in November, we presented ambitious objectives for the 2021-2024 period focused on profitable growth and value creation for our shareholders. Logically, we analyze all inorganic growth opportunities that arise in the countries in which we are present and evaluate them in terms of shareholder value creation. We also explore entering new markets via direct investments in digital players or through minority investments that allow us to be close to innovation.
- Q: Turkey is one of those core markets forBBVA, what are its strengths?
- A: Without a doubt. Turkey is a strategic market for us. It's true that the country is facing macroeconomic and geopolitical uncertainties in the short-term, but it has enormous potential due to its size (85 million people); its young population (average age of 33 years); and its commercial relations with Europe. All of this means it has potential growth of three percent compared to around 1.5 percent in Europe, according to BBVA Research. Furthermore, banking penetration is very low in Turkey. In other worlds, there is additional potential growth for financial institutions. What's more, Garanti BBVA is the best bank in the country. It is a bank with a market share among private banks of around 20 percent and it is the largest bank in terms of market capitalization. It also stands out compared to its competitors in terms of profitability, credit quality and digitization, among other things.
The country faces short-term macroeconomic and geopolitical uncertainties, but has enormous potential given its size
- Q: You just completed the takeover bid of the percentage of Garanti Bank that you did not control, how did this take place?
-A: Indeed, in November we launched a takeover bid for that 50.15 percent that BBVA did not own of Garanti. We just completed the operation several days ago in a very satisfactory manner, reaching an 86 percent stake in the bank. The operation allows us to increase our stake in a bank that we have already globally consolidated. In other words, it does not change the group's risk profile, but we do manage to increase the participation in the net results, and therefore, obtain very attractive financial returns and a very limited impact on capital, as BBVA paid approximately €1.41 billion to acquire this additional 36.12 percent of the bank, while the consumption of capital is a little over €700 million. We definitely see this move as an operation that is very attractive for BBVA and its shareholders in the long-term.
- Q: In addition, you invested approximately €263 million in the Brazilian neobank Neon, in which we you were present through Propel. Does this represent a new step forward in BBVA's commitment to digitization?
-A: Digitization allows us to enter new markets, expanding our activity beyond the borders where we have a presence. For example, last October we launched BBVA Italy, a purely digital retail banking offer, rooted in our technology and teams at BBVA Spain. In its first few months, it has had higher growth that we expected. We also made a decisive commitment to the entrepreneur ecosystem with selective investments in newly created digital banks, such as Atom Bank in the U.K., Solarisbank in Europe, and more recently, Neon in Brazil, where we invested €300 million. This investment takes place in a context of unprecedented technological disruption, with strong growth in digital and innovative models, especially in the financial sector. It also represents an opportunity to be present in a very attractive, dynamic market in the fintech sector like Brazil. We know the company and its strategy very well because Propel has already had a stake in the bank since 2018. Since then, Neon has shown great growth and a capacity to launch new products. We believe that its business model has enormous potential and can add important experience and knowledge to the group.
We believe that his business model has enormous potential and can bring significant experience and knowledge to the group.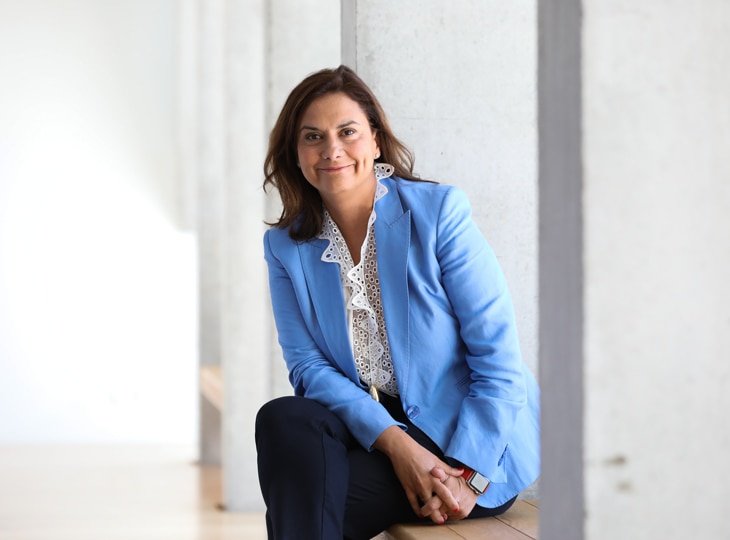 - Q: One of your biggest disinvestments was the sale of your U.S. unit to PNC. Do you think this was positive for the bank?
-A: It was a historic transaction for BBVA, which made it possible for the huge value of this franchise to emerge. In figures, the total amount in cash received, which reached approximately $11.5 billion (around €9.6 billion), represented twenty times the results the unit obtained in 2019 and more than 50 percent of our market capitalization when we announced the operation, for a business that contributed less than ten percent of the Group's net attributable profit in 2019. Therefore, it represented more than 2.5 times the value that the analysts assigned to the unit (€3.8 billion).  For this reason, it is an operation that shows BBVA's total commitment to creating value for shareholders. The capital generated from this transaction (around €8.5 billion) has given us a lot of strategic options to invest in our markets in a profitable manner and to increase remuneration for our shareholders. On an operational level, we negotiated and executed the transaction in 2020 with all the restrictions on travel due to the pandemic. It was the first deal that was reached by the teams 100 percent remotely.
- Q: You have refocused your business by disinvesting in your units in Paraguay and Chile in order to focus on more core regions…
-A: One of our priorities is profitable growth in the markets where we are present, such as Spain, Mexico, Turkey and Latin America. We currently have leading franchises with double-digit market shares in all countries where we operate.
In most of them, these market shares are close to 20 percent, or even higher. And we are not only leaders in size - the profitability of our franchises is higher than that of our competitors. We definitely have extraordinary banks where we are and we want them to continue growing. At the same time, this strategy is combined with growth through digital means in new markets with potential.  
We added 225,000 customers through digital channels in the first quarter, and another 90,000 in March alone, which is a new record.
- Q: At the end of 2020, you announced negotiations for a possible merger Sabadell, which did not materialize. Is a new process of banking concentration needed in Spain? Does BBVA want to lead it?
- A: Our focus is on organic growth, although we always analyze the opportunities that could emerge in the markets where we have a presence. This also applies to Spain. Regarding size, one of our priorities is to grow through customer acquisition. In the Spanish market, we added 225,000 customers through digital channels in the first quarter, and another 90,000 in March alone, which is a new record. Our prediction is that we will add around one million new customers in 2022. Concerning the concentration process in Spain, in the current environment, consolidation is a driver that the financial sector can use to increase profitability in a sector in which scale and globality are increasingly important.
- Q: You also launched one of the largest bancassurance partnerships in Spain with Allianz. Does it allow the group to revalue its insurance business?
-A: This partnership in non-life insurance has given us the possibility of reinforcing our value proposition. Improving an insurance offer is key to improving the financial health of our customers. And we believe that it is the right strategy. Without going any farther, this joint venture between Allianz and BBVA was one of the top insurance companies in Spain with the highest volume of home insurance premiums in its first year of existence.
The sale of our U.S. unit was a historic transaction for BBVA. The amount in cash received (around €9.6 billion) represented twenty times the results obtained by that division in 2019 and more than 50 percent of our market capitalization.
- Q: BBVA was one of the pioneers in Corporate Venture Capital. You now work through the North American fund, Propel Venture Partners, right?
-A: Exactly, BBVA strengthened its investing activities in fintech in 2011 when it created BBVA Ventures. This unit allowed us to obtain very valuable market intelligence for the development of our digital strategy, promoting innovation in payments, financing, technology and financial inclusion and to have early visibility in new spaces like blockchain/crypto. Several years later, we created Propel Venture Partners from BBVA Ventures, in pursuit of greater autonomy and flexibility to have a broader and more diverse investment portfolio. We also had the goal of giving Propel greater incentive alignment with entrepreneurs, as co-investors in these companies with a clear focus on creating long-term value. Propel has has had excellent results in its investments in disruptive startups in financial services. Since its launch in 2016, it has invested in more than 40 companies in five countries (U.S., Mexico, U.K., India and Brazil). Some of them have reached unicorn status, such as Personal Capital, Coinbase, Hippo, SumUp, Groww; and others are worth more than $500 million. Finally, we are expanding our areas of investment to other fields, such as green technologies to decarbonize the planet and the technological transformation in different industries. An example of this are the recent investments in Lowercarbon and Leadwind. With them, we are not only seeking attractive financial profitability, but to learn from new technologies and business models and to build synergies that position BBVA as the bank of the companies of the future. 
- Q: How was the start of 2022 for you? What were your first quarter figures?
-A: Despite the complex environment, with the Ukrainian conflict mainly affecting the economy in Europe, we had magnificent results in the first quarter with good dynamics in all business units, thanks to growth in income and improvement in risk indicators. Therefore, the group posted the highest recurring quarterly profit in its history: €1.65 billion. We have also improved significantly in profitability and efficiency, which puts us at the head of our European competitors: ROTE and ROE reached 15.9 percent and 15.1, respectively, and the efficiency ratio rose to 40.7 percent. In terms of progress in the execution of our strategy, this quarter we set a record in new customer acquisition, with more than 2.4 million - 57 percent through digital channels. This is digital customer acquisition that is 81 percent higher than the same quarter last year. The channeling of sustainable financing was also a record: €11 billion between January and March, reaching a total of €97 billion of our commitment to channel €200 billion between 2018 and 2025.