The 13th annual Turkish Women Entrepreneur Competition, organized by Garanti BBVA in collaboration with Ekonomist Magazine and the Women Entrepreneurs' Association of Turkey (KAGIDER),  recognized the best and brightest women entrepreneurs in 2019.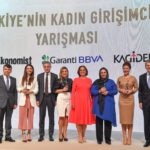 Each year the competition selects winners from a full pool of candidates for the following categories: Turkish Woman Entrepreneur of the Year;  Turkish Woman Entrepreneur Who Made a Difference in Her Region; Most Promising Turkish Woman Entrepreneur; and Turkish Woman Social Entrepreneur of the Year.
The Turkey's Woman Entrepreneur Competition is celebrating its 13th anniversary, a competition that has grown into a well-recognized platform for celebrating the achievements of inspiring business women. The competition participants are forward-thinking entrepreneurs who support the women in their community — in addition to future generations of women entrepreneurs — empowering women by setting an example of female professionalism and success.
This year the Turkish Woman Entrepreneur award was won by Gülşah Gürkan, the creator of the GÜLSHA brand. Müzeyyen Erakuman, with her enterprise Eray Plastik, was named Turkish Woman Entrepreneur Who Made a Difference in Her Region; while Duygu Akbudak, founder of Denebunu, received the Most Promising Turkish Woman Entrepreneur award. Finally, Esra Odabaşı, the entrepreneur behind Es Kariyer took home the Turkish Woman Social Entrepreneur of the Year award.
Garanti BBVA CEO Recep Baştuğ, was on hand to address the attendees of the award ceremony. "Fomenting entrepreneurship is one of Garanti BBVA's strategic priorities, and supporting women in entrepreneurship obviously feeds into this priority while also helping us to contribute to the United Nations Sustainable Development Goals," he said.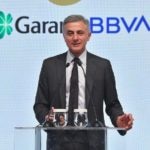 Recep Baştuğ during the awards ceremony.
Current data suggests that there are approximately 133,000 women entrepreneurs in Turkey, representing 9 percent of all entrepreneurs in the country. In the early 2000s, this figure stood at close to 5 percent. Commenting on these figures, the Garanti BBVA CEO said, "Although such an increase is promising, we still have a long way to go."
Baştuğ underscored the bank's activities that specifically promote women in entrepreneurship. Garanti BBVA was the first private bank in Turkey to create a comprehensive program for women's entrepreneurship. The four-phase program consists of building and reinforcing women's entrepreneurial skills related to financing, training, and breaking into new markets.
He explained that the bank's "starting point years ago was the belief that a strong economic structure needed equal opportunities for everyone. We learned that that the most effective way to move in this direction is to increase women's presence and visibility in the world of business." He concluded by congratulating winners and participants alike on their groundbreaking contributions.