Winter Olympics producing champions, but BBVA Compass has gold medal products of its own
The Winter Olympics have been in full swing for over a week while athletes have been racking up the medals in Pyeongchang, South Korea.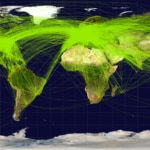 While it's been a whirlwind experience for first time Olympians and seasoned vets alike, BBVA Compass knows a thing or two about putting out top-of-the-line performances, as has been the case with products and services that have been recognized over the past year.
In honor of the winter games, BBVA Compass presents three medal-worthy products and services to help you reach your own (financial) achievements.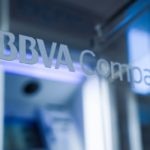 Advice and help for small businesses
Greenwich Associates, a market intelligence provider for the financial industry, named BBVA Compass one of four regional small business banking winners in the west in its Proactively Provides Advice award category. The award marks the third time since late-2016 that the firm has recognized the bank's efforts in client services.
Last April, the SBA recognized the bank as its Region VI Highest Unit Volume 7(a) Lender, a region that covers five states, including two states in the bank's footprint – Texas and New Mexico. At that same time, the San Antonio Small Business Administration district office also recognized the bank as the Lender of the Year in the area for fiscal year 2016.
The "secret weapon" in Global Wealth
BBVA was recently chosen by Global Finance as the best private bank in Latin America, a distinction granted by the magazine in its "World's Best Private Banks 2018" awards. When awarding the prize, Global Finance pointed out that even though BBVA does not have the biggest private bank in Latin America, it has made inroads, and built a very strong franchise in the region.
"BBVA has a broader reach and deeper franchise, region-wide," said BBVA Head of Global Wealth Paloma Piqueras. "It dominates Mexico with its Bancomer subsidiary and is well-positioned in a resurgent Argentina. A secret weapon may be its large banking network, via subsidiary BBVA Compass, in the US Sunbelt – which increasingly integrates with Latin America economically."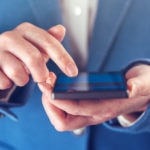 Mobile app scores again
BBVA Compass was recognized as a leader in the most critical category in Javelin Strategy & Research's 2017 Mobile Banking Scorecard, with the independent research firm commending the bank's app for its ease of use in creating an intuitive, mobile-first experience for its clients. This is not the first time Javelin Strategy & Research has recognized BBVA Compass' digital offerings. It recognized the mobile app as a leader in Functionality for three consecutive years, and also in Most Comprehensive Alerts in 2016. (These categories were expanded and reorganized this year as Javelin enhanced its Mobile Banking Scorecard methodology.)
In addition, it recognized BBVA Compass as a leader in Financial Fitness in its 2017 Online Banking Scorecard, praising the bank for providing a notable online banking experience that guides customers on a financial journey.
For more information on these products and services, visit www.bbvacompass.com.