BBVA celebrates its 'Best Private Bank in Latam' award at gala New York dinner
BBVA was recently chosen by Global Finance as the best private bank in Latin America, a distinction granted by the magazine in its "World's Best Private Banks 2018" awards.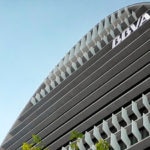 Representatives from BBVA accepted the award on Feb. 7 at the magazine's gala dinner at the Harvard Club of New York City. The bank, which operates in 10 different Latin American nations - including Mexico, where BBVA Bancomer is the country's largest bank  - won the award over multiple top competitors in the same region.
When awarding the prize, Global Finance pointed out that even though BBVA does not have the biggest private bank in Latin America, it has made inroads, and built a very strong franchise in the region. In selecting BBVA as the best private bank in Latin America, Global Finance also took into account the "high technology credentials" that the group has shown this year.
A secret weapon may be its large banking network, via subsidiary BBVA Compass, in the US Sunbelt.
"BBVA has a broader reach and deeper franchise, region-wide," said BBVA Head of Global Wealth Paloma Piqueras. "It dominates Mexico with its Bancomer subsidiary and is well-positioned in a resurgent Argentina. A secret weapon may be its large banking network, via subsidiary BBVA Compass, in the US Sunbelt – which increasingly integrates with Latin America economically."
BBVA Compass boasts a range of global wealth solutions for its international business clients, offering advice and working with LatAm clients in multiple areas. Offers include offshore investment opportunities, mortgages, asset management, and other areas that could prove challenging for non-U.S. residents to manage.
The bank's U.S. team has also been honored with awards in the past, garnering attention for both overall client satisfaction and excellent customer service. Its Global Wealth operations have also provided unique client experiences including events with the world-renowned Roca brothers and Christie's Auction House.
The awards ceremony served as a highlight for the bank during the  first few months of 2018, giving motivation for BBVA and its subsidiaries to continue to elevate its services in the coming year, according to Piqueras.
"This great recognition inspires us to continue working alongside our teams in the United States, Mexico and South America to develop the best financial and non-financial solutions for our clients," said Piqueras. "We are committed to offering comprehensive advice adapted to the vital goals of each client."