Banks, with their array of financial service offerings and bottom-line image, may not seem like natural cheerleaders for sustainable corporate practices. Your banker, after all, doesn't make a living sourcing fair-trade chocolate for candy bars or producing renewable biomass fuel. Banks, however, play an increasingly significant role in promoting sustainable activities that support a clean environment, vulnerable populations and human rights, among other goals through their internal practices and through the enterprises they finance.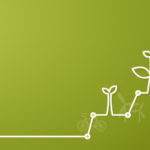 Financial institutions, like many companies, have embraced the role of responsible corporate citizen as they recognize that doing what's right for people and the planet aligns with their commercial goals.
"There is real business opportunity there," said Reymundo Ocañas, BBVA USA's director of communications and responsible business.
Beyond the social good and public relations benefits that come with supporting environmentally friendly projects and struggling communities, he explained, the sustainability arena represents an attractive market for banks and companies in general.
"You can think about opportunities for lots of different industries," Ocañas said, noting that various countries require major employers to switch to renewable energy sources or have imposed regulations calling for more climate-friendly automobiles.
For banks, he noted, these policies and the broader movement toward sustainability offer new opportunities to finance building modifications and renewable energy projects like wind farms, and help individuals pay for residential solar panels or retrofit their cars.
Banks also have an opportunity to back entrepreneurs who aim to tackle social challenges through small niche businesses, which often "grow up to become very big operations," Ocañas said.
"There's lots of business available in very real, tangible ways," he added.
As one part of its multi-pronged efforts to support the United Nations' sustainable development goals, BBVA runs an accelerator program, BBVA Momentum, to boost social entrepreneurs. The Business and Sustainable Development Commission, a global organization, expects the United Nations' 17 sustainable development goals to generate at least $12 trillion in market opportunities by 2030. BBVA Momentum offers training and mentorship to leaders from companies like On the Road Lending, which finances reliable, fuel-efficient cars for low-skilled workers with shaky credit, and Love Never Fails, which provides housing and workforce training for foster and homeless youth, teenage parents and human trafficking survivors.
The bank also funds community financial education centers for consumers and small businesses in low- and moderate-income communities, paying for facilities and technology and tapping local nonprofit partners, like the Salvation Army in Birmingham, Alabama, to deliver the programming.
In addition to the social good will and business opportunities, banks also can win talent and customers by participating in sustainability programs and staying away from industries that present environmental and social risks. Consumers are looking to do business with companies that do good, and employees increasingly want to work for organizations that care about the environment, communities, social challenges and human rights. Embracing sustainability, Ocañas said, can lead to "a more engaged and happier workforce, and the ability to draw talent that is attracted to that type of enterprise.
While small community banks may be taking more basic steps toward sustainability, like using recycled products and making other moves to reduce their carbon footprints, many large, multi-national banks already have developed sophisticated programs to help the world become "a better place in all sorts of different ways," he said.
Early last year, BBVA pledged to deploy 100 billion euros toward "green finance, sustainable infrastructures, social entrepreneurship and financial inclusion" around the world through 2025. Then last fall, BBVA joined 27 other financial institutions and the United Nations in introducing the Principles for Responsible Banking, which, BBVA CEO Carlos Torres Vila said at the time, aim to redefine banking's role in society to positively affect people's lives.
"These principles are the way forward in affirming our contribution to society and redoubling our commitment. Banks play a significant role in sustainable development because we are the ones who can channel the funds that finance sustainable activities," he said.
Among other moves, banks signing on to the principles commit to aligning their business activities with the U.N.'s sustainable development goals and the Paris climate agreement, and to work with clients to encourage sustainable practices and support activities that "create shared prosperity." More than 75 financial institutions so far have either committed to the responsible banking principles or agreed to become signatories. The U.N. and participating banks will officially launch the program at an event in New York in September.
---
To learn more about responsible business at BBVA USA, click here.