BBVA acquires leading user experience firm Spring Studio
BBVA has acquired Spring Studio, a San Francisco-based user experience (UX) and design firm, to accelerate the Group's efforts to become the leading digital bank through great design and technology.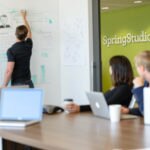 The purchase is another step by BBVA to lead digital banking amid the rapidly changing landscape of financial services, marked by new customer demands and the entrance of digital-only players. BBVA believes that design is fundamental to the success of the business, investing to make it a core competency. As more customers seek to access their bank through smartphones, computers and tablets, they will increasingly choose the bank that provides the best digital experience. Human-centered design is key to disruption in the finance industry and BBVA is developing the best end-to-end user experience across all channels.
"The importance of user experience and design is growing exponentially in banking and with Spring Studio we can move into fast-forward mode with our design ambitions," said Carlos Torres Vila, head of Digital Banking at BBVA. "The level and depth of design talent at Spring Studio is outstanding."
Spring Studio, founded in 2001, will continue to operate as an independent company, though will now focus on BBVA projects. Bruce Randall, co-founder and President, and Sanjay Shamdasani, co-founder and Principal UX Strategist, will continue to lead the talented 38-employee team at their office in San Francisco.  BBVA will complete the purchase through US-based Compass Bank.
"We are going to be part of the most progressive and ambitious financial institution, delivering the next generation of digital banking products and services that will help people be smarter about their money," said Bruce Randall from Spring Studio.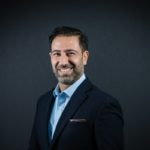 "BBVA gives us a platform to deliver against this exciting vision. We're thrilled about how this partnership will allow us to create truly differentiated customer-driven design solutions on a global scale," added Sanjay Shamdasani.
Spring Studio's research, strategy and design teams create innovative products and customer journeys that delight users, solve problems, and drive real business results. The team has deep experience crafting digital solutions for some of the most renowned and disruptive firms in finance, e-commerce and tech. The firm will now focus on BBVA projects in the U.S. and South America.
Acquisitions are part of the overall strategy of BBVA to lead the technology-driven transformation of the financial services industry. Last year BBVA acquired U.S. digital banking service pioneer Simple and Madiva Soluciones, a Spanish big data startup.