Developing a new app. A very tight deadline. The threat of a rival product. And a new way of working for a team made up of people from all over the bank. It's not surprising that Gisella Hurtado [BBVA Peru] would burst into tears ... of joy.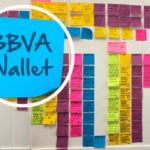 In January, BBVA Peru held a very special kick-off event. The hosts were from virtually every area of BBVA Peru. Among those in attendance was the team responsible for Wallet in Spain. The objective: to figure out how to launch a streamlined version of the app in Peru in just over five months.
If the objective wasn't already ambitious enough, other factors were in play. The first was the use of a relatively new project management methodology. "It was necessary to coordinate a lot of people, and that was a challenge for everyone, because the Agile model is a new way of working," explains Gisella Hurtado, Project Owner. "In addition, the project included the development of the sticker, a fundamental component of the application."
Competitors on our heels
Competition also increased the pressure on the team. "We knew our rivals  were working on similar things, but not what it was or when they planned to launch it," says Hurtado. "That uncertainty also propelled us forward: our mission was to get their first."
That drive to be first was one of the keys to the Project. "We are the second-ranked bank in Peru. We cannot rest on our laurels. We have to generate innovative ideas. No one has a product similar to Wallet in our country."
We cannot rest on our laurels. We have to generate innovative ideas"
Positive results
This ambitious project improved BBVA's positioning. "We are the only mobile application that allows you to make contactless payments and control your cards. We had to do something like this if we wanted to set ourselves apart. This allows the client to see us as an innovative and approachable bank. If we do not ride the wave of innovation and do new things, we will not succeed in the future."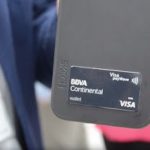 On June 5, the product was rolled out to customers. "Wallet has been very well received," Hurtado says. "In just three months, the app has been downloaded more than 80,000 times. We reached our the goal."
The press also recognized our project, reporting on the successful launch and BBVA's new way of working. This success is only the beginning. "We keep working," Hurtado says. "The next release is slated for late September or early October. We have to forge ahead with new features that amaze customers. And that's what we're doing now. "
Nothing is impossible; there are no limits on what a team can do"
Good spirit
Hurtado says projects like this are always welcome. "Here in Peru, we have a small team compared to other banks. But we take on challenges with good spirit. Everyone is open to new things. We are excited to have the latest tech, the latest trends. And seeing how well solutions like Wallet have worked in other countries makes us want to implement them, too."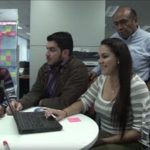 She says she has learned something important: "Nothing is impossible; there are no limits on what a team can do. If you are focused on the customer, you can do very important things that will be very well received."
Even though the Wallet project was ambitious, "at no time did we doubt that we would be able to pull it off. We had a lot of support from all the departments, the business and management. That made it impossible to give up."
Profile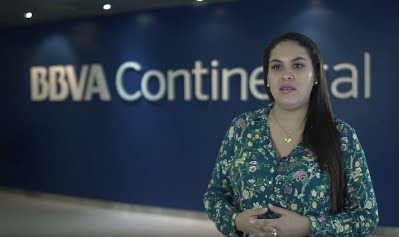 Name: Gisella Hurtado
Position: Product Owner del Scrum de BBVA Wallet -BBVA Continental-
Function: Listen to clients and create a deliverable that makes their life easier
Hobby: Travel
Dream: To form a family and keep growing in the bank
A new methodology
Even so, the road wasn't always smooth. From the get-go, both Hurtado and the rest of the team were aware of how ambitious the project was. At first they felt overwhelmed. "The first complication was deciding on how to work. We had two challenges: to launch the application on time and to do it with the Agile methodology, with which the team had never worked. We all had to learn how to coordinate in this new way and that raised a lot questions for us."
If you are focused on the client, you can do very important things"
However, once we overcame the initial obstacles, the virtues of the model were clear to see. "This methodology works very well. We are applying it in many projects, and we are getting very good results. It makes our delivery much more agile and faster. Now all departments are involved in the development process and that adds a lot of value."
When Hurtado went shopping in June, she was able to see the true impact of so much work. "I paid with Wallet and got the notification on my cell phone. I got so excited that I cried."