BBVA Bancomer, best investment bank in Mexico in 2016 according to LatinFinance
Once again BBVA Bancomer has been named best investment bank in Mexico by Latin Finance magazine. The bank already merited the distinction in 2013 and this year, despite market volatility, BBVA Bancomer has managed to set itself apart from its competitors, earning the award for a second time. This accolade attests to the effort and work of BBVA's investment banking unit in the country over the past year, and reaffirms the importance of Mexico within the Group.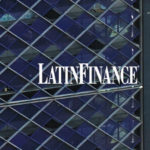 LatinFinance has been covering banking and capital markets in Latin America and the Caribbean for more than 25 years.  It is the authoritative source on debt, equity, structured finance, syndicated loans, private equity and M&A. Besides deal coverage, market-trend analysis and exclusive interviews with leading decision-makers, LatinFinance also provides advisory league tables, polls and awards. The leading publication is a reference in the financial institution for the top banks, investors and analysts.
When choosing the best investment banks, the publication has taken into account four quantitative factors: the opinion of market analysts, telephone interviews with business teams and financial data and reports.
BBVA Bancomer is Mexico's leading bank and is ranked number one in a number of investment banking segments, such as ECM (Equity Capital Markets), M&A (Merger and Acquisitions), DCM (Debt Capital Markets), syndicated loans and Project Finance.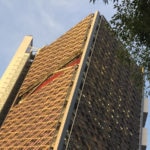 BBVA Bancomer Tower
In the ECM business, BBVA Bancomer took part in six equity transactions between July 2015 and June 2016, leading the ranking with a 11.9% market share. The bank took part in a number of relevant operations, including real estate company CADU's IPO or Artha Capital or Finsa's capital expansions.
Thanks to their in depth knowledge of the Mexican market, BBVA's M&A teams are one of the most in-demand service providers for businesses considering potential acquisition opportunities or divesting operations. The bank leads the M&A ranking, having engaged in a total of seven operations.
BBVA was instrumental in some of the most prominent operations in the country, either as financial advisor, such as in the sale of Pemex's stake in Gasoductos de Chihuahua to IEnova, or as advisor in the sale of three sugar refineries that accounted for 5.9% of the nation's total output.
BBVA Bancomer's Debt Capital Markets or DCM area has actively participated in the development of Mexico's bond market, and over the aforementioned period, despite market volatility, BBVA has optimized its capabilities to secure its leadership position as bookrunner in the local market.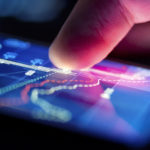 Also, as bookrunner, BBVA has engaged in more operations than any other bank in the local debt issuing market. In fact, it has taken part in more than half of the 112 that have been carried out in the country, with a total of 64, hoarding 57% of the market share by volume of transactions.
In the syndicated loan segment, with a 9.7% market share, BBVA has also led the ranking by volume of transactions, with a total of 17. BBVA leads the corporate transaction structuring and execution market and markets its investment banking products among medium-sized businesses.
Finally, it is worth mentioning that BBVA Bancomer took part in some of the top Project Finance operations in the country, such as the Waha gas pipeline project, or the construction of two oil platforms for Grupo R.