BBVA recently structured the first sustainable loan in RCF format in Spain's hotel industry. The €65 million credit line with Meliá Hotels International is an example of the Balearic group's commitment to the fight against climate change.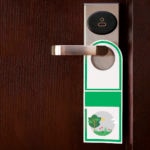 With BBVA's help, Meliá Hotels International converted an existing revolving line of credit into a sustainable line of credit, as the conditions established for this corporate financing product are linked to the company's Environmental, Social and Governance (ESG) rating. The environmental consulting firm RobecoSAM issued the green certification for the operation and will conduct the subsequent annual assessments.
Fernando Alonso, Director of Businesses and Corporations for BBVA Spain and Portugal noted: "As global leaders in sustainable finance, BBVA is thrilled to continue supporting the Meliá Hotels International Group in its sustainability strategy. This operation clearly represents a milestone for Spain's hotel industry."
For both Meliá Hotels International and BBVA, the fight against climate change is one of the cornerstones of their agendas.That's why the hotel group's environmental strategy includes specific objectives to decrease the amount of natural resources it consumes and to reduce its carbon footprint through innovation and technology.
"This operation clearly represents a milestone for Spain's hotel industry"
BBVA, a leader in sustainable finance
As a sign of its firm commitment to the fight against climate change, BBVA approved its Pledge 2025 in 2018 through which the bank will mobilize €100 billion from now until 2025 in green financing, sustainable infrastructure, social entrepreneurship and financial inclusion. The bank has the capacity, knowledge and experience to provide its clients superior advisory services for sustainable financial solutions and is playing a key role in developing this market.
BBVA has been a pioneer, and the driving force in the sustainable loan business. Today it is one of the most active organizations on the world stage in this field and the indisputable leader in Spain and Italy. Since 2017, the bank has directed a total of 29 operations in Europe and the Americas for clients from many different sectors. It is also the bank that most frequently acted as coordinator and / or sustainable agent in 2018.
About Meliá Hotels International
Founded in 1956 in Palma de Mallorca (Spain), Meliá Hotels International is one of the world's largest hotel companies and the absolute leader in Spain. It currently has more than 380 hotels open and over 40 under construction in four continents. Its strategic focus on international expansion has led Melía Hotels International to become the top Spanish hotel chain in China, the U.S. and the UAE, while maintaining its leadership in traditional markets like Europe, Latin America and the Caribbean. It stands out for its diversified business model (as one of the largest hotel chains worldwide), its growth based on major international partnerships and its commitment to responsible tourism. As a result of these strengths, Meliá Hotels International is the Spanish tourism company with the best corporate reputation in the Merco Ranking and one of the best places to work on an international scale.