BBVA CFO best in Spain and in European banking: Extel survey
Jaime Sáenz de Tejada is Spain's best CFO and the best in Europe's banking industry, according to the Extel Survey. Group BBVA has achieved excellent results in different categories in the 2018 edition of this prestigious international survey.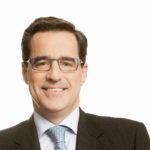 According to the Extel Survey, BBVA's CFO has been chosen out of 92 participants in the category as the best European bank CFO for investor relations functions. Additionally, he placed first in the category for best CFO in Spain, a category with 57 contenders.
Jaime Sáenz de Tejada has been BBVA's CFO since March 2014. Previously, he was BBVA's Managing Director for Spain and Portugal. Prior to that, he was CEO for BBVA Banco Continental in Peru and Head of Corporate Banking for the Americas, among other roles.
BBVA's Investor Relations team also excelled in the survey rankings. Specifically, it placed second in Spain, a category with 76 participants. BBVA's Investor Relations consists of a team of professional experts specializing in all business areas and with a profound knowledge of the investor and analyst communities. Its work has been key in placing BBVA in the top positions in the survey.
BBVA's Turkish subsidiary, Garanti, also stood out with excellent results. Its Investor Relations team and CEO, Fuat Erbil, took second place in Turkey.
The Extel Survey is one of the most prestigious recognitions in the financial sector. The winners are chosen by the votes of more than 11,300 analysts and investors representing more than 4,000 companies. The poll received more than 900,000 votes.
BBVA has consistently finished at the top of the survey in recent years. In 2017, Jaime Sáenz de Tejada was chosen best CFO in Spain and in 2015, the best European CFO, the best in European banking, and the best in Spain.