BBVA Compass launches Rethink as new addition to Employee Assistance Plan
BBVA Compass in April announced a new addition to its Employee Assistance Plan (EAP) benefit, Rethink, an award-winning program that provides support to parents raising children with learning and behavioral challenges, or developmental disabilities.
As part of the program, Rethink gives parents access to free telephone consultations with behavioral experts to answer questions and provide guidance and resources. According to BBVA Compass Chief Talent and Culture Executive Rosilyn Houston, Rethink is one more way the bank demonstrates its commitment to building an active and engaged workforce.
Houston: Providing support to these families as they navigate this challenging terrain is our privilege.
"As a parent myself, I know how difficult it can be to balance giving 110 percent at work and home, and it's especially difficult for parents that have children with learning or behavioral challenges," Houston said. "Providing support to these families as they navigate this challenging terrain is our privilege and we're proud to offer Rethink as one of the tools in their arsenal."
Available to all full and part time employees, Rethink offers:
14-hours of live teleconsultation per calendar year with master's and Ph.D. level behavioral experts;
A variety of resources, including printable materials like flashcards, worksheets, schedule templates, and token boards;
Over 1,500 easy-to-follow video lessons that can help with things like language, socialization, self-help, academics, and vocational skills;
One-on-one virtual consultation sessions with a team of behavioral experts and special educators, where they help teach new skills, and provide extra support utilizing Rethink and  answer questions;
Comprehensive video library based on principles of Applied Behavioral Analysis (ABA) showing step-by-step, how to teach social skills, language, self-help, play, academics, pre-vocational and more;
Assessments and learning plans that are customized for each child's specific needs, to guide parents on how to teach skills and decrease problem behaviors effectively; and
Resources such as printable teaching materials, expert-led webinars, care coordination capabilities, data collection and progress reporting tools, peer support forums and much more.
Houston: Personal well-being makes all the difference to our business.
"In everything we do, from lending to investments and the services we provide, we strive to live our mission to create opportunities," Houston said. "The first place that starts is at 'home' with our employees. Their personal well-being makes all the difference to our business."
Rethink is the newest component of BBVA Compass' robust employee benefit line-up, which in recent years has been continually expanded to add new benefits and perks to demonstrate our ongoing commitment to our workforce. Among the extensive benefits the bank features are:
Paid time off for community service: Team members receive 16 hours annually to be used in support of volunteer activities.
Paid pregnancy leave: Team members who give birth receive six weeks of 100 percent paid pregnancy leave and are eligible for paid Family Leave.
Paid family leave: Six weeks of fully paid Family Leave per birth or adoption or to care for a sick family member.
Marriage Time Off: Team members who get married get two extra paid days off.
Wellthy for Life wellness program: Available at no cost to team members, this award-winning, holistic program includes nutrition, sleep and exercise programs, personal health coaching, mindfulness training, maternity support, tobacco cessation, and financial wellness, allowing team members to customize their wellness experience.
SmartDollar: A program that helps employees reach their financial goals, with budgeting tools, advice and video, audio and written content.
Employee Assistance Program: Offers confidential assistance for work-life balance and personal well-being issues through free face-to-face counseling sessions, telephonic consultations, online services, printed materials, and resource referrals -- now includes the Rethink program.
Pet insurance: For employees' furry family members, the Bank offers three plans for cats and dogs, with exotic and avian plans also available.
Company matched 401(k): BBVA Compass matches up to 4 percent of a team member's contributions and contributes up to an additional 4 percent of the team member's base pay, dependent on years of service.
Dependent college scholarship programs: Bank offers two scholarship programs for dependent children of full-time employees.
Employee banking perks: BBVA Compass offers a variety of free or discounted bank services and products to team members, including special offers on checking accounts, credit cards, loans, and free online banking.
Milk Stork: A breast milk delivery service that provides refrigerated, overnight shipping of breast milk from moms traveling on company business back to their babies at home.
Perks at Work: A site with thousands of national discounts on products and services available to BBVA Compass team members.
Celebration of Life: In recognition of our team members welcoming a new family member, the Bank provides a special gift to help celebrate the event.
Identity Theft Protection: Enjoy peace of mind, financial reassurance and time-saving expertise with a comprehensive identity protection plan.
---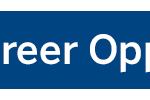 Compass Bank d/b/a BBVA Compass has a firm and unwavering policy to provide equal employment opportunity without regard to age, citizenship, color, disability, ethnic origin, gender, gender identity and expression, marital status, nationality, national origin, race, religion, sexual orientation, genetic predisposition, protected veteran status, or any other status or other classification protected by federal, state or local law. This policy includes all job groups, classifications and organizational units. With regard to employment, this policy extends to applicants and covers our recruiting, hiring, promotion, transfer, demotion, discipline, termination, benefits, compensation and training practices as well as social and recreational activities.