BBVA Compass names José 'Pepe' Olalla Head of Business Development
BBVA Compass announced that José 'Pepe' Olalla has been tapped as its Head of Business Development, an interim post he has held since December 2015 and one that plays a key role in the bank's ongoing digital transformation in the face of changing consumer demands.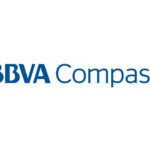 In his role, Olalla will be responsible for the marketing, consumer and business banking, payments, customer experience, channel development and business strategy. He is a member of BBVA Compass' management committee.
"Pepe is both accomplished and experienced," said BBVA Compass Chairman and CEO Manolo Sánchez. "He's been recognized as one of the leading innovators in his field, and it's a strength that has helped BBVA and BBVA Compass both carve out reputations as boundary-pushers and smart strategists in our rapidly changing industry."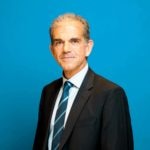 Olalla was named a finalist for CIO of the Year in Europe in 2013, landed on Bank Technology News' top innovators list in 2012, and was just named to the HITEC 50 for 2016.
Olalla has worked with BBVA for more than 24 years, including in roles in Argentaria before it merged with BBV, becoming BBVA. He was most recently BBVA Group's chief information officer for Digital Banking, and has also held positions in strategy, marketing, business development, innovation and information technology.
Among Olalla's key accomplishments while at BBVA were initiating the agreement to sponsor the Spanish soccer championship league La Liga, the design of the global branch model, spearheading the global adoption of Google Apps for Business, driving the adoption of agile methodology and deploying the new core banking platform in several countries.