BBVA Compass rolls out financial relief for those directly impacted by federal government shutdown
BBVA Compass announced Thursday that it will provide financial relief for clients directly impacted by the current federal government shutdown.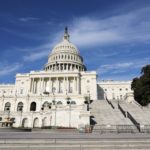 The rollout comes during the government shutdown that began on December 22 and endeavors to help lend a financial safety net for impacted customers. The financial relief spans checking, consumer loan, credit card, and mortgage products.
We're here for our clients and we are eager to help those directly impacted by the government shutdown.
"BBVA Compass creates opportunities for its customers in both good times and bad, and we understand the hardship being endured by government employees during the shutdown," said BBVA Compass Director of Corporate Responsibility and Reputation Rey Ocañas. "We also know that no two situations are the same, so we encourage those impacted to reach out to us so we can work with them to ensure the stability of their financial well-being. We're here for our clients and we are eager to help those directly impacted by the government shutdown."
Examples of the bank's financial relief includes possible refunds on NSF and overdraft fees for customers no longer receiving government agency direct deposits into their BBVA Compass checking account. Other relief also includes possible payment deferrals on mortgage and other consumer loans, upon request.
Customers are encouraged to contact BBVA Compass either via branch visit or by phone to discuss possible solutions related to the government shutdown. Customers can also ask a BBVA Compass representative about the timeline for specific relief options.
The financial relief
Relief from the bank includes, upon request and if eligible:
Waived NSF and extended overdraft fees
Mortgage rate lock extensions
Case-by-case payment deferrals for home equity and mortgage payment
Case-by-case payment extensions on indirect or direct consumer loans
Lower credit card interest rates on new purchases and existing balances
Details on the various financial relief options for those impacted by the government shutdown are available at bank branches or by calling 877-218-7254 from 8 a.m. to 5 p.m. CT.