BBVA is Spain's only business to sit on the Advisory Council for international accounting regulation
From January 1, BBVA will sit on the Advisory Council to IASB (International Accounting Standards Board), the body responsible for issuing the International Financial Reporting Standards (IFRS). María Ángeles Peláez, BBVA's Head of Corporate Accounting & Regulatory Reporting, will serve a three-year term representing the bank on the Council.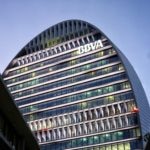 The remit of this accounting body is to provide technical and strategic guidance to the IFRS Foundation, which is responsible for developing international accounting standards. For Maria Angeles Peláez, "being part of the Advisory Council is an excellent opportunity to discuss the strategic topics and reforms that should set the agenda for global accounting regulation."
The Council is composed of 40 members, representing the private sector, supervisory and regulatory bodies, the 'big four' auditors, and professional accounting institutions. From 2019, the Advisory Council secures Spanish representation with BBVA's presence in the group.
As a set of globally accepted accounting standards, IFRS provides transparency and efficiency to financial markets by facilitating international comparability and improving the quality of financial information. The IFSR Advisory Council meets twice a year in London, for two days.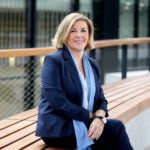 María Ángeles Peláez, Head of Corporate Accounting & Regulatory Reporting in BBVA.