BBVA joins INATBA, the international blockchain alliance promoted by the EC
BBVA is one of the founding members of the International Association of Trusted Blockchain Applications (INATBA), which was officially launched today in Brussels.  Carlos Kuchkovsky, CTO of New Digital Businesses at BBVA, represents the only Spanish company on the new association's ten-member Board.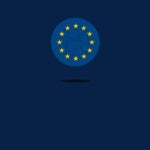 Comprised of 105 organizations from the public and private sectors, the association promoted by the European Commission aims to develop a more transparent, predictable and trust-based global framework that enables the massive adoption of blockchain and distributed ledger technology (DLT), and applications based on this technology.
INATBA's jouney began with the digital signing of its statutes at the European Commission headquarters. European Commissioner for Digital Economy and Society, Mariya Gabriel, and Director General of the Commission, Roberto Viola, participated in the landmark event.
INATBA member signatures were hashed on several blockchain platforms to formalize the launch of this new organization.
"BBVA joins INATBA with the conviction that it is essential to foment collaboration among corporations, SMEs, startups, public institutions and regulators in order to create global standards that ensure interoperability among platforms and a clearer legal framework that encourages the adoption of distributed ledger technology and blockchain, so that everyone in society can take advantage of its benefits," said Carlos Kuchkovsky, CTO of New Digital Businesses at BBVA. He is the only Spanish member of the new association's Board.
As a founding member of this new alliance, BBVA, like the other members that joined this new alliance, commits to collaborate to help achieve four main goals:
Maintain a permanent and constructive dialogue with public authorities and regulators that will contribute to the convergence of regulatory approaches to blockchain and other distributed ledger technology globally.
Promote an open, transparent and inclusive global model of governance for blockchain and other distributed ledger technology infrastructures and applications. A model that reflects the shared interests of stakeholders from industry, start-ups and SMEs, civil society organisations, governments and international organizations.
Support the development and adoption of interoperability guidelines, specifications and global standards to enhance trusted, traceable, user-centric digital services. Upholding an open, transparent and inclusive method of multi-stakeholder cooperation.
Develop sector-specific guidelines and specifications for the development and acceleration of trusted sectorial blockchain and DLT applications in specific sectors (i.e. financial services, health, supply chain, energy and financial inclusion).
The association and its members call on other organizations interested in working with blockchain to join INATBA and promote the development of this technology across the globe.
BBVA is a pioneer in the application of distributed ledger technologies in the financial industry and has carried out unprecedented pilots, such as the first syndicated loan using blockchain technology with Red Eléctrica and the first green structured bond using this technology for Mapfre, as well as other corporate loan operations.
In addition to INATBA, BBVA also belongs to the main international consortiums that seek to create DLT standards, such as R3, Hyperledger, Enterprise Ethereum Alliance, and Alastria in Spain.