Carlos Kuchkovsky, CTO of New Digital Businesses at BBVA, has been elected for the second year running as a member of the Governing Board of Hyperledger, one of the major partnerships formed to promote the use of blockchain in different business and technology sectors.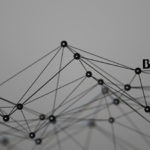 BBVA has been a member of this international consortium since 2017 and Carlos Kuchkovsky, BBVA's CTO of New Digital Businesses, has been re-elected as a member of its Governing Board, consolidating BBVA's position in the group for another year. BBVA thus commits itself to continue contributing to the development of blockchain projects.
This international initiative supported by the Linux Foundation is an open-source consortium that includes companies from banking, technology, logistics and the Internet of Things. The partnership plays an active role in defining cases for the use of blockchain technology in financial services and has undertaken a number of proof of concepts (PoC) in the sector.
"It is a privilege for BBVA to be re-elected by the General Members of Hyperledger as a representative to the Governing Board. It has been amazing to participate and see the exponential growth that Hyperledger has had, in terms of number of members, number of projects, and community participants in the last year," Kuchkovsky said.
BBVA's official also noted that over the course of the year "beta" versions and project proof of concepts developed by the consortium have migrated to production phase, becoming scalable projects. BBVA uses Hyperledger technology in different projects and proofs of concepts.
"This year we want to increase our contribution to the community by working together with other members and contributing to open source projects," Kuchkovsky added.
Carlos Kuchkovsky is also a member of the executive committee of Alastria, the main blockchain consortium in Spain in which BBVA participates along with Spain's leading companies in sectors such as telecommunications, transportation, and industry. As part of its commitment to the development of solutions based on blockchain and other distributed ledger technologies (DLT), BBVA is an active member of the most notable international consortia such as R3, which is also involved in Hyperledger and Ethereum Enterprise Alliance, which supports the definition of blockchain standards.